Year 6 Residential Trip
The year 6 residential trip is an important and much-loved element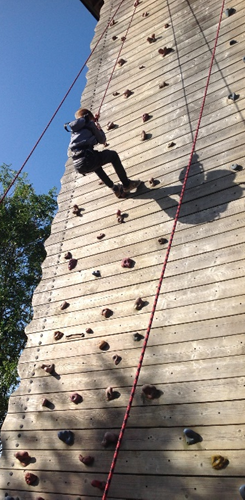 of our school calendar.
This time away from home (and school!) allows the children to build relationships, work together as part of team, solve problems and face a wide range of physical challenges.
Outdoor and adventurous activities (O.A.A.) is a key part of the primary sports curriculum; the residential trip allows us to provide a fun-packed, exciting week of O.A.A. to challenge and excite.
The trip is usually 3 or 4 nights away from home and in recent years has been held in the Autumn term. At this stage, the children will have just joined year 6, and we use the experience, to foster in our children, a sense of courage, teamwork and perseverance, which will equip them for the numerous challenges ahead of them as they progress through year 6 and onto the next stage in their education. Sometimes we book this trip towards the end of our time in Year 6 and then we use the event to celebrate our time together and prepare ourselves for the next steps along our educational journey.
There are numerous locations around the country that we could look to book and access for the week.
In the past we have booked:
PGL 'Little Canada' (Isle of Wight)
PGL 'Windmill Hill' (East Sussex),
PGL 'Liddington' (Wiltshire)
These sites provide a wide-ranging programme of activities and experiences; expert guides and leaders; top of the range equipment and a tasty menu (that will cater for every need).
Our chosen programme of activities has often included:
Climbing
Abseiling
High ropes
Canoeing
Orienteering
Tunnel trail
Trapeze
Zip Wire
Problem solving
Raft building
Fencing
Archery