School Values
Unlocking learning whilst flourishing in God's love.
A church school, at the heart of the community, revealing God's love for His creation through our love for one another. Each member's talent is developed and nurtured in an open, creative environment in order that they may joyfully flourish and be given voice to live life to the full.
The Government has asked that all schools, in helping prepare children for life in modern Britain, should teach the five British Values of democracy, the rule of law, individual liberty, mutual respect and tolerance of those with different faiths and beliefs.
Our Ofsted Report commented that 'the school's deeply held Christian values are closely aligned to British values. These include putting the needs of others first, tolerance, fairness and justice…pupils are well-prepared for life in modern Britain.' Ofsted
At St Peter's every child is important and is enabled to flourish and encouraged to reach their full potential.
Our Christian Value – Love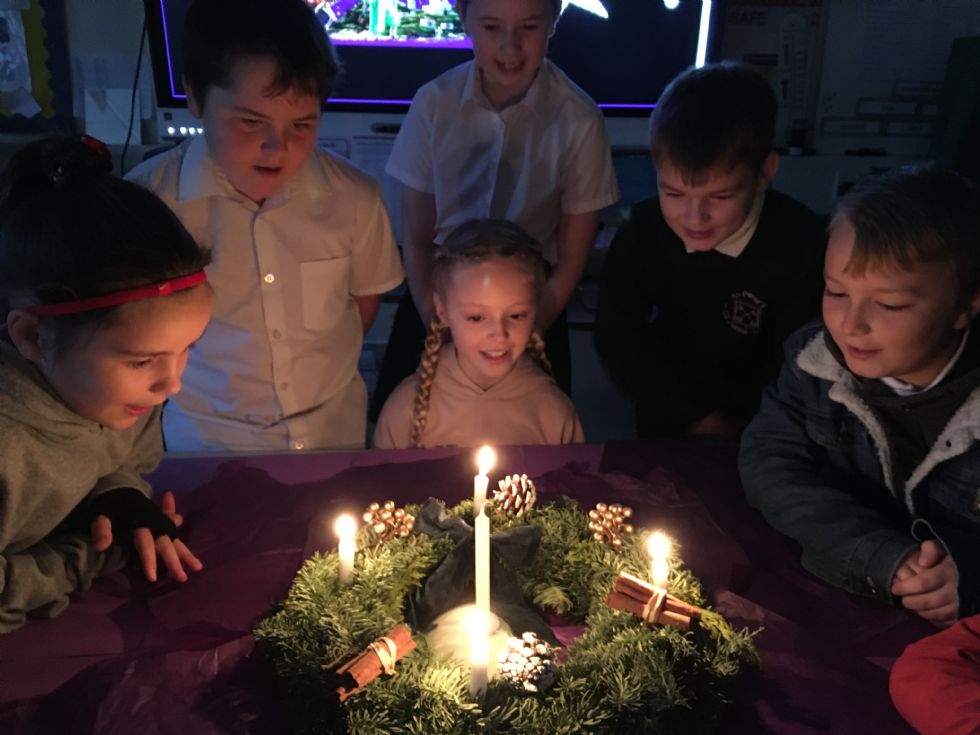 At St Peter's School we believe that all our Christian values stem from love- the love that God has for us, that we have for God and that we show each other.
This is lived out during the school year and can be found in many examples, such as Advent-
We think the wreath is like God's love - it's a circle without a beginning or end so it just keeps going as a symbol that God's love never stops
The candles help us to prepare for Christmas, we read that, "The Father sent the Son to be the Saviour of the World!" 1 John 4:14.
"God so loved the World that he sent His only begotten Son so that all who believe in Him shall not perish but have everlasting life." John 3:16. There is a candle in collective worship when we meet together, we are reminded that Jesus loves us so we show love to one another.
Love is a small word for such a big thing!