Music
Music is at the heart of St Peter's and is taught by a specialist music teacher. Singing, musicianship and instruments are taught in such a way to inspire improvisation, composition, ensemble work and performance. Music learning and making at St Peter's is fun and explorative; pupils have noticeable increased confidence and expression when we work together in a supportive nurturing environment. We are excited to offer lots of opportunities for every child to develop all aspects of their musicianship in a creative learning environment. At St Peter's we celebrate every success and cheer each other on.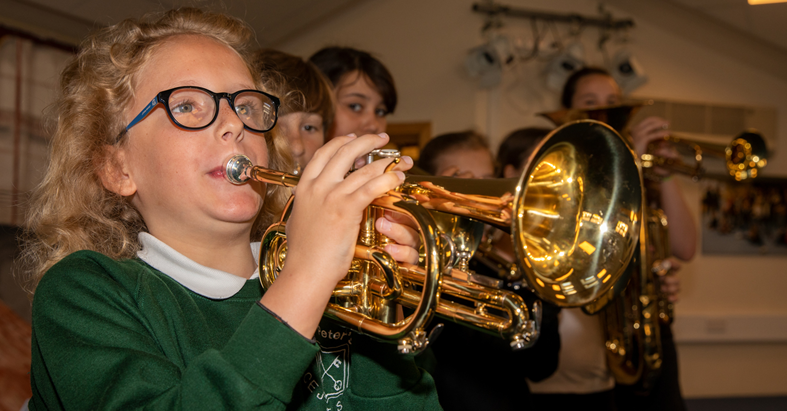 At St Peter's we are proud to deliver an inspiring, creative and engaging musical curriculum that is accessible to all pupils, offering a range of learning experiences at every stage of development.
Knowledge and understanding of the below key musical elements underpin all learning:
Pulse – the beat
Rhythm and duration – long and short sounds
Dynamics – louder and quieter
Pitch – high and low notes
Texture – number of sounds and instruments playing
Tempo – the speed
Character and mood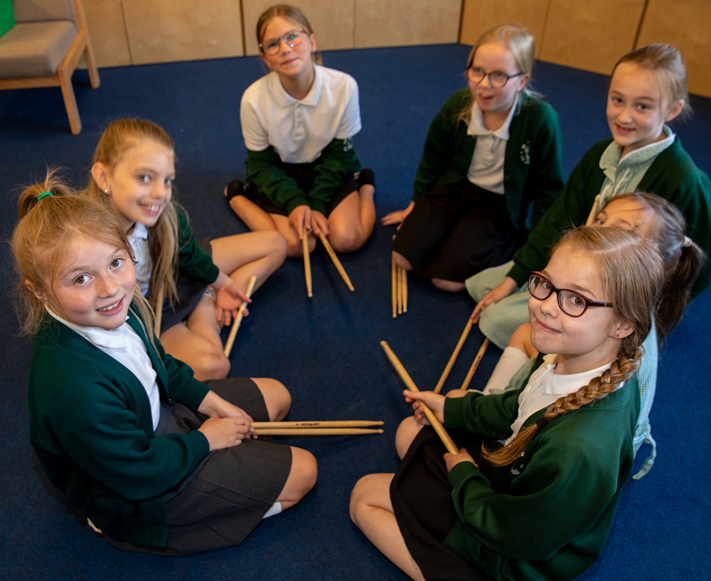 Every music class is linked to the class topic, for instance, 'Bustling Brazil' translated to music classes the children learn Samba rhythms and form a class Samba band.
Pupils are taught to:
Play and perform in solo and ensemble contexts.
Improvise and compose music for a range of purposes
Listen with attention to detail and recall sounds with increasing aural memory.
Use and understand staff notation and other musical notations.
Appreciate and understand a wide range of high-quality live and recorded music drawn from different traditions and composers
Develop an understanding of the history of music.
Instruments the children learn whilst at St Peter's:
Year 3 - Singing, percussion, glockenspiel and recorder.
Year 4 - Singing, percussion and keyboard.
Year 5 - Singing, percussion and ukulele.
Year 6 - Singing, tuned percussion, ukulele and guitar.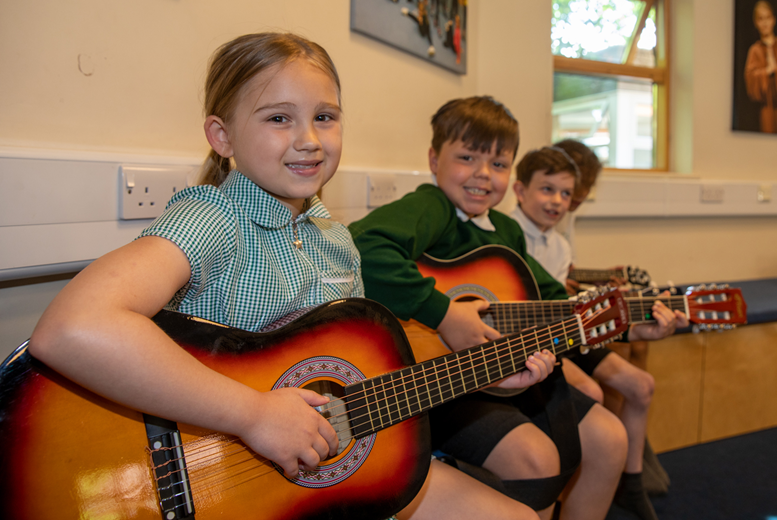 We have lots of opportunities for children to learn instruments individually or as a small group please contact the school office in the first instance if you are interested in finding out more about these opportunities.