English
English at St. Peter's
English is at the heart of our curriculum at St Peter's: a subject that directly affects and influences every area of our lives. It is through language, narrative and text that children learn from concepts, connect ideas and express their ideas, views and feelings. Through literacy, in all its forms, children learn to both make sense of the world and shape their place within it.
Through the delivery of our curriculum, we place a heavy emphasis on developing a child's vocabulary. We believe that expanding, enlarging, increasing or augmenting our vocabulary is fun, entertaining, amusing and gratifying and we use the Mrs Wordsmith resources to help us to this in an exciting way. By the time children leave St. Peter's in Year 6, the bank of vocabulary they arrived with in Year 3 will have hugely expanded, giving them the language skills they need to understand sophisticated texts and express themselves clearly in a wide range of contexts, as they become enthusiastic and critical readers of literature and media texts.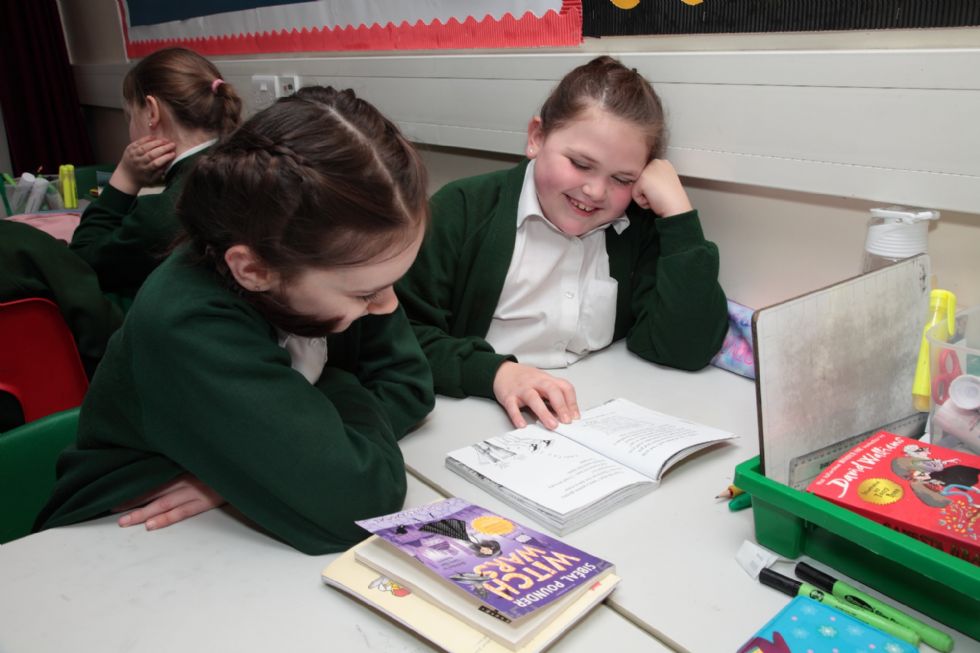 Writing
In all year groups, we teach writing through high-quality texts – ranging from picture books to Shakespeare, immersive real-life experiences, media or a combination of all three. Over their career at St. Peter's, children will write a variety of fiction and non-fiction texts; including recounts, journalistic writing, explanation texts, poems, plays and stories of all kinds.
Drama plays a pivotal role in our writing, enabling the children to explore texts through role play, freeze-frames, movement to music, storytelling and discussion to deconstruct challenging texts, before exploring vocabulary, sentence craft and creative writing. We ensure that these activities take place not only in their class time, but also that they have a designated drama session each week.
Children build upon the key principles of writing, developing their skills as they progress through the school. An emphasis is placed on developing children's spelling, grammar and punctuation alongside developing a fluent, legible handwriting style and taking pride in their presentation. Children are taught to apply their knowledge of both phonics and spelling rules to help them to spell accurately. Our curriculum teaches the children to understand authorial intent in order to write with purpose, developing the understanding of the most effective vocabulary, grammar and sentence structure to make words count. This structural and technical knowledge is paired alongside developing a love for reading and writing as a lifelong means for communication and expression of oneself.
Reading
"It is not enough to simply teach children to read; we have to give them something worth reading. Something that will stretch their imaginations—something that will help them make sense of their own lives and encourage them to reach out toward people whose lives are quite different from their own" — Katherine Patterson
Above all, we want all our children at St. Peter's to develop a life-long love of reading. We approach the teaching of reading from all angles: from whole class books read by teachers to bringing books alive in drama sessions.
Three times weekly, reading sessions focus on the skills of comprehension, unpicking vocabulary, critical appreciation and unlocking the meaning of both whole texts and shorter extracts. Reading texts will challenge all children, guided by their teacher.
Teachers read a huge variety of written material regularly with the children, fiction and non-fiction, stories, reports, diaries and poems. Teachers read challenging literature to classes as their 'class book', exposing children to language and classic stories which some may find too challenging to read independently.
We pride ourselves at St Peter's in championing high quality contemporary children's literature alongside the more established classics and the wide range of texts children will encounter stem from our involvement in the Reading for Pleasure initiative and the Power of Reading project that the school has been involved with in recent years.
Alongside this, we have regular author visits, books fairs and World Book Day – one of the highlights of the year!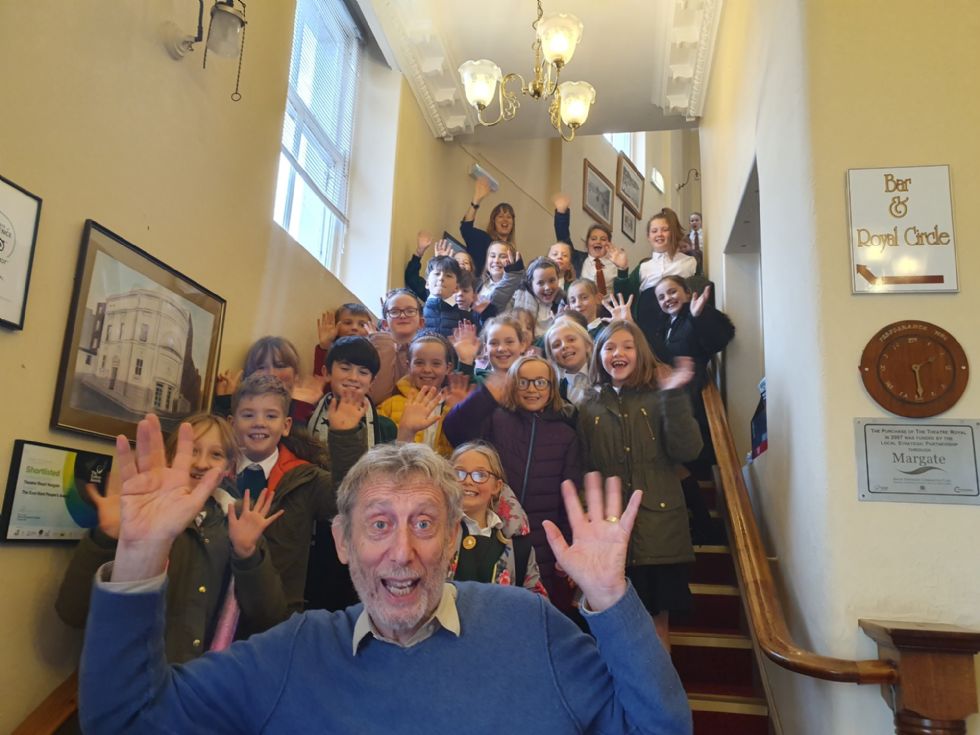 Handwriting, Spelling and Grammar
We use Rising Stars Spelling to support children as they progress from phonics with a rigorous learning pathway that builds knowledge year on year, exploring spellings in context. The spellings we are working on each week are sent home as part of homework and children are tested each week.
Handwriting is taught weekly throughout the school and focusses on developing fluent, joined handwriting. When a child has legible, fluent and joined handwriting, they are awarded a pen license: an award children strive for!
Grammar is an explicit focus and is taught through lesson starters, building year on year. It is also interwoven in English and vocabulary sessions, providing purpose.
As they progress towards Year 6, children are taught to write for a range of purposes – to entertain, inform, explain, persuade and discuss – using explicit sentence models and ambitious vocabulary and through 'real life' books. They then learn to shape these sentences into coherent paragraphs before planning and creating their own original works of fiction and non-fiction.
At St. Peter's our curriculum is broad, balanced and interwoven with our English teaching, where children also apply their writing skills: writing up experiments in Science, recounting events in History and describing processes in Geography, for example. Look inside year 4's Topic books to find a first person narrative of the digestive system! (Yuk!) Year 3 discover a fantastical world of mythical creatures and heroes through their topic 'Gods and Mortals! In year 5's you'll see the discovery of Tutankhamun's tomb and year 6 explore the Victorians, including speeches from famous explorers and inventors!
When children leave St. Peter's, they consider themselves to be skilled writers, confident in their ability to express themselves through language for a range of purposes, ready for whatever awaits them!