Drama
We love Drama at St Peter's! It gives our children confidence, promotes resilience and encourages cooperation – as well as being great fun! In fact, we love it so much that we are one of the only junior schools in Kent to have our own specialized dance and drama space – The Studio – for our children to rehearse and perform in.
Our children have weekly Drama lessons throughout the school year, which take place in our professional Studio space. The Drama curriculum at St Peter's centres around developing further understanding of either the term's topic or text, using an exciting array of Drama techniques, such as: still image, mime, hot-seating, physical theatre, thought-tracking, narration, conscience alley, monologues, duologues, and many others!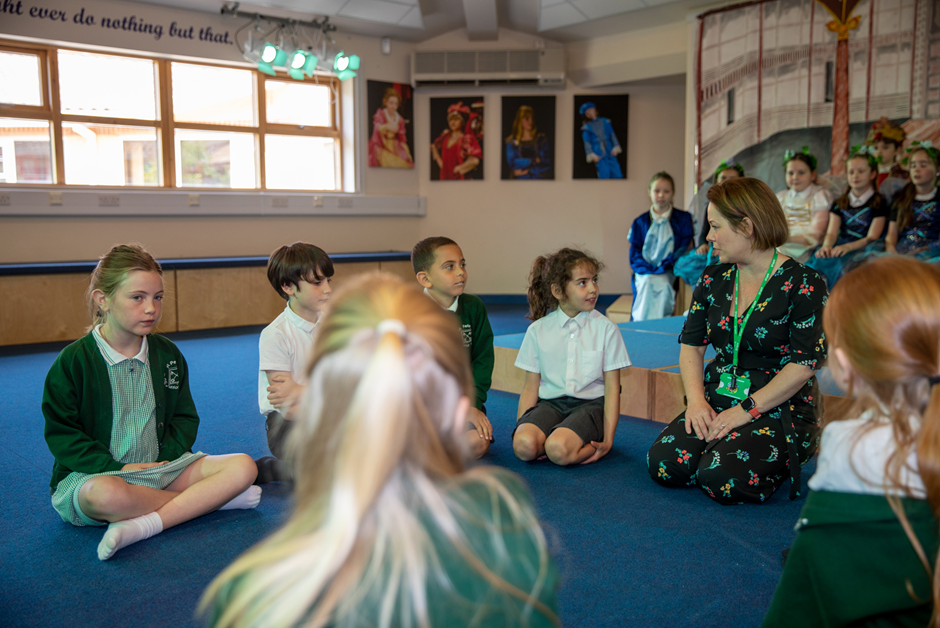 The Drama lessons develop key skills such as creativity, cooperation, concentration, control, and confidence, which will support learning across the curriculum as well as in Arts lessons. Through the creative process, we focus on building defined characters through researching roles and developing both vocal and physical acting skills. Drama activities use both improvisation, devised work and a variety of engaging scripts and starting points to inspire and enthuse our young people to be creative and express themselves.
Our children are encouraged to work collaboratively with their classmates and review and refine their drama work through rehearsals. There are regular opportunities to present and perform the drama work to others for constructive feedback and support.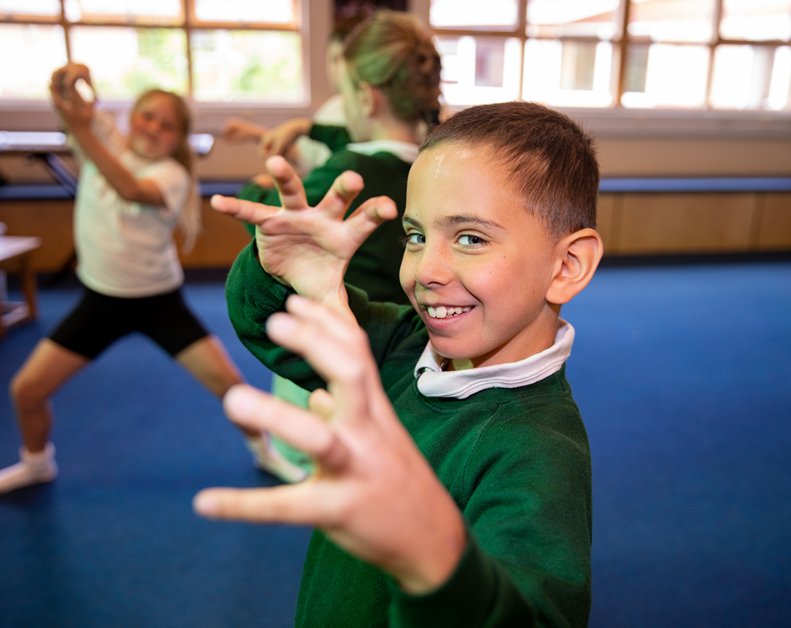 We are keen to introduce our children to the brilliant works of William Shakespeare, and each year group studies a different Shakespeare play during their time at St Peter's. Currently, we explore key scenes and characters from Tempest, Romeo and Juliet, Anthony and Cleopatra and Macbeth.
We also have a performance poetry topic for each year group, which focuses on understanding and expressing the meaning and message of a poem, and creating expressive vocal and physical acting skills. Our children then have the opportunity to perform their poem to the rest of the year group in a celebration event.
The Drama teacher has a background in teaching secondary school Drama, having taught a range of Key Stage 4 and 5 Drama, Performing Arts and Theatre Studies qualifications. We aim to challenge our young people with an ambitious and advanced Drama curriculum, that will prepare them for further study at secondary school and beyond.