Drama
The Arts is a central pillar to the broad and rich curriculum that is designed with St Peter's children in mind. Art, music, dance and drama are taught by specialists in this school. The Arts curriculum links closely to the topic work being delivered in class, with our focus being to support and enhance the work done in the classroom through working in a different medium.
The dance and drama curriculum covers both improvised and directed work to allow all children to develop their creativity, dramatic awareness and their performance skills. We also focus on the development of the 7 C's - collaboration, co-operation, communication, creativity, self-control, concentration and confidence.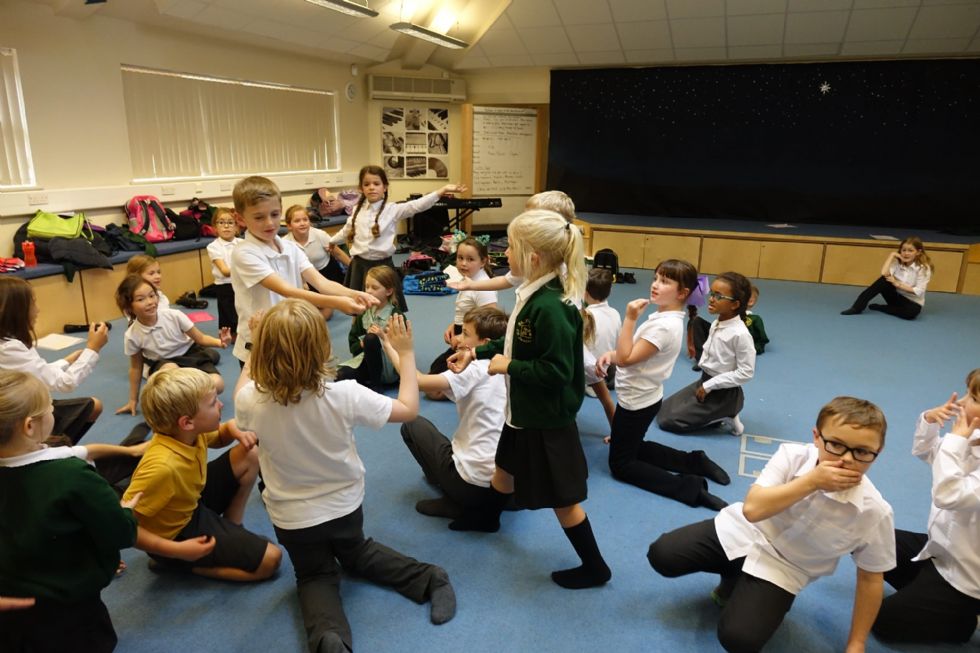 In drama we use Chaucer's Canterbury Tales and Dickens' Oliver Twist and A Christmas Carol because of their links to Thanet, Canterbury and Kent and the rich literature they provide. We also use Shakespeare with every year group as a means of exploring England's rich cultural heritage. Each year group is taught two specific arts based units - Shakespeare and Performance Poetry. The performance poetry covered also has links to the sea and our coastal environment.
Each year group has at least two opportunities each year to perform. The three larger scale performances we offer are written by our performing arts teacher specifically for our children to enable all who wish to play a speaking role to do so and for us to be able to play to the children's strengths. We also offer regular class performances to provide the children with more opportunity to up-level their skills and give parents the chance to focus on just their own offspring!
We run regular trips and workshops to local arts venues including The Marlowe, The Theatre Royal and The Turner Contemporary. We also have links with local secondary schools including Charles Dickens and St George's as we use their venues for major performance. We also link with the local Grammar Schools and often watch or share performances and workshops with them.
We participate in local and national festivals and competitions including the Thanet Festival of Dance and Drama, the Shakespeare Festival for Schools and The Great Big Dance Off. We also have regular music and opera workshops run by professionals, such as the Garsington Opera. In addition to this we have an artist-in-residence who is a local artist who works alongside our art teacher and shares their work and skills with the children. We now also run regular 'Arts Nights' linked to particular authors and books which encourage parents and children to come and experience arts activities together.
In addition to the arts within the curriculum, we also offer an enormous range of creative and performing arts clubs that enable the children to extend and widen their knowledge. Clubs performances are chosen with the children interests and our heritage in mind e.g. Harry Potter, Mermaids and Pirates and Pantomime. Some of these drama and music clubs are also taken 'on tour' to share their performances within the community – for example our World War Two 'Evacuee' performances were taken to share with the residents of Maurice House and Buckmaster House.