Dance
The Dance syllabus at St. Peter's provides a fantastic opportunity for children to explore and develop skills in various dance genres, such as lyrical, physical theatre, street dance and musical theatre.
There is big focus on nurturing and enhancing the children's own creativity, by teaching the key skills and providing the tools needed for choreographing and working both independently and as part of a group. Throughout the year children are given opportunities to choreograph, create and perform different pieces to their parents and guardians, teachers and of course other pupils.
The dance lessons are themed around the children's termly topic which allows the children to consolidate their learning from a different perspective.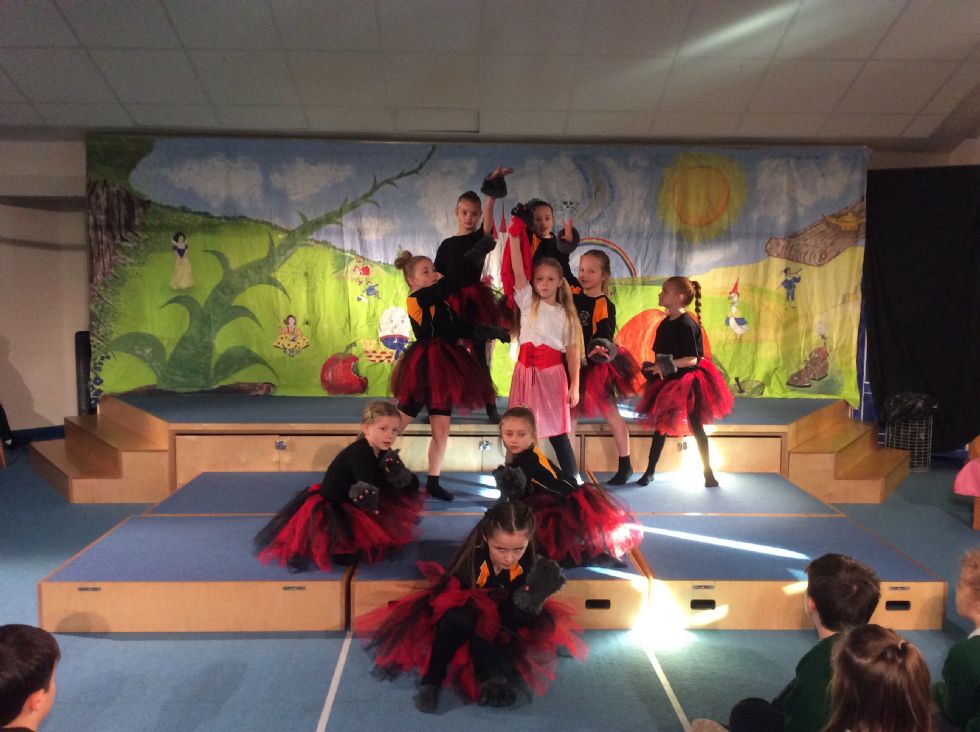 During the term children will develop personal skills in creativity, co-operation and confidence, as well as key dance skills such as balance, co – ordination, musicality, rhythm, posture, core strength, flexibility and knowledge of different dance genres and how to perform these skills in a sequence of movements.
Working with each year group throughout the academic year means the children can build on, improve and use the skills they learn, as they progress through the school.
Mrs Porter has taught dance since the age of sixteen and gained qualifications with the Imperial Society of Teachers of Dance. As well as leading Dance at St Peter's, Mrs Porter works closely with local theatre groups as a performer and choreographer