Artsmark
Well what an Arts-tastic year of performances, competitions, festivals and fun! Again, St Peters has come up trumps with the sheer amount and variety of Performing Arts activities we as a school have been involved in. We are really lucky to have a school ethos that celebrates and promotes the Arts and a team that is dedicated to providing the best Performing Arts experiences we are able to offer.
A Year of Drama and Musical Theatre
Gifted and Talented Drama Group:
The year began in November with a trip to The Theatre Royal for G & T Drama who performed a 30 minute version of 'Much Ado About Nothing' alongside Chatham and Clarendon and Bradstow School. It was really exciting to be part of the Shakespeare Festival for Schools for the third year running and to perform as part of such a prestigious nationwide event. It was also really exciting to not only perform in a theatre that is 231 years old but also with ex St Peters children who are now performing as part of the casts in some of the secondary productions. Its wonderful to see them continuing their love of performance but also fantastic for our children to see where their talents can take them. Our performance of 'Much Ado' received rave reviews, not only from parents, but also from the Shakespeare Festival For Schools organisers and Chatham and Clarendon. Our cast were described as professional, slick, and mature in both their delivery and performance.
Their second performance, 'A Quest For Arthur' was part of our new performance project called Let's Play. This project is run by The National Theatre in London. Their authors write a series of plays aimed at primary age children, we choose the play we wish to perform and they send someone from the theatre to watch what we have done. This was a really exciting project to be part of as the musical we had chosen had really catchy fun songs and an interesting script with an excellent message. We really enjoyed working on it and performed it not only to friends and family, but also Year 2 of Callis and an ex GCSE Drama Examiner who gave us an adjudication afterwards. This was really exciting as it helped us realise how talented our children really are and just how much they are capable of.
The other G & T group formed a Theatre in Education company and performed a musical called 'Pirates and Mermaids' for an infant audience. They showcased this to Year 1 children from Callis and also for new intake evening, which was no easy feat as they had to continue performing with people coming in and out and new parents talking to teachers about the arts at St Peters. They did this really well, a true testament to the professionals they are. They produced a show to be proud packed with song, dance and drama. The feedback from Callis was that they enjoyed it so much they wanted to come back and see more.
Their second performance this year was also part of The National Theatre's Let's Play Project and we chose one again we could use as a piece of Theatre in Education. This was called Nurseryland Revolution. It was a lively script with a mix of fun songs and characters based on nursery rhymes. The script had a valuable message about not judging people by gender stereotypes and helped us as a cast to think about how often we say or do things that reinforce these beliefs. This again was shown to a Callis audience as well as some of our children from school.
I would like to thank both G & T groups for the hard work, energy, time and commitment they've given this year. They truly are a credit to the school and you, they work incredibly hard, often under difficult time constraints and as a result of that lots of pressure. All of which they've done with a smile and on top of their school work too. What a super bunch they are!
Year 3:
We welcomed Year 3 into the school with… a performance! Their first two terms in drama were spent learning about performance technique and learning the songs and dances needed for their show. They then performed their first St Peters production to friends and family in December. They worked hard on songs, dance and drama with Ms Websper and their teachers, and produced a musical performance to be proud of. There was some new talent shining through and we look forward to seeing what else they have to show us over the next few years.
Musical Theatre:
Musical theatre club have given us three productions this year. We booed and hissed our way through a colourful 'Panto Pandemonium' at Christmas and then they took us back in time for their WWII musical 'Treachery at Traitors Quay'. Their final offering, I am really pleased with as as its been choreographed and directed by the older G & T's with absolutely no involvement from me. The level of work they have produced is excellent both in terms of choreography and staging. It was lovely to watch some of the year fives and sixes impart their skills and knowledge to their casts. And to have a little chuckle to myself when they realised how stressful it can be sometimes if people don't get lines learned or remember what has been set!
Triple Threat Club:
This was a trial run of a new performing arts club that evolved as a result of a plea from Arts Leaders, and our desire to enter more competitions and festivals but with no time to rehearse the necessary pieces. 'The Triple Threats' (a person who is equally good at singing, dance and acting) made their debut to parents this week with a series of song & dance pieces taken from a variety of musicals. They performed well and it was nice to see a mix of ages working collaboratively and learning from one another. We look forward to using this club in the future as a means of creating pieces for 'The Thanet Festival' and maybe other competitions like, 'So You Want To Sing'.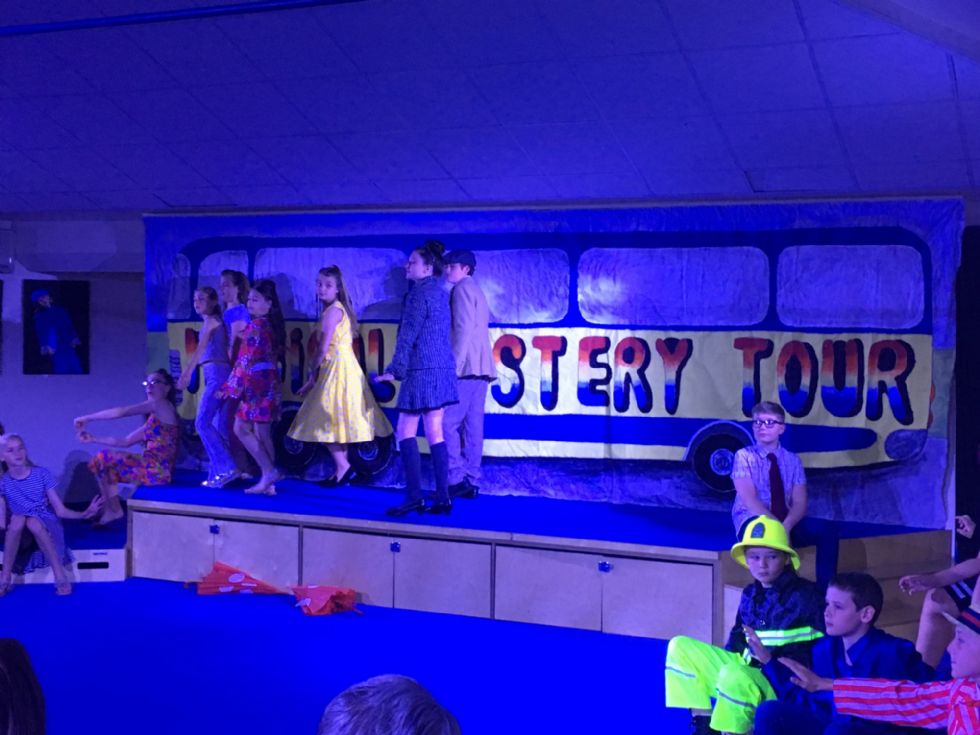 Year Six Production - A Ticket To Ride:
This performance written by Ms Websper to a Beatles soundtrack was put together in the shortest time ever. To learn 23 songs, dances and lines in such a short space of time was a testament to their dedication and enthusiasm. They worked really hard, listened to direction and produced a show that simply sparkled. They went above and beyond which meant their performance was a really high standard. They sang, danced and acted their hearts out and gave the audience a real mix of emotions as they watched them perform. It was a lovely way to end their time at St Peters showcasing to us and parents their skills from the last four years.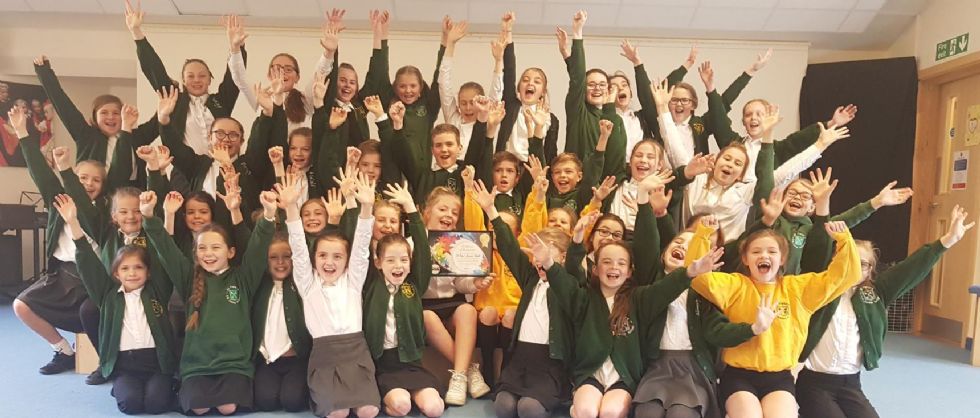 A Year of Dance
This year has been an exciting year for dance at St. Peter's! This year is the first year we have taken almost 50 Elite dancers to competitions and performances. This year, Elite dancers have been split in two after school clubs from 4:45-5:45 on a Tuesday and Thursday.
The year of performances started pretty much straight away, choreographing and rehearsing for our first competition 'So You Want to Sing?'. This was the first year we entered this competition as it is actually for dance and performing arts schools. This meant that we were competing against dance schools - not primary schools. Nevertheless, the children performed with character and precision – gaining the title as winners of the first ever 'So You Want to Sing?', bringing home medals, a trophy and £500! They performed a song and dance to mix of songs from Matilda at Tower Theatre in Folkestone.
After this, we were already thinking about our next performance and competition in Folkestone - held at Leas Cliff Hall. The Great Big Dance Off is a competition aimed solely at primary schools and provides a friendly and exciting competition, bringing together children of all ages and abilities where the emphasis is on having a good time. And have a good time we did! The children performed two dances at this competition. For the second time, we competed with a song and dance to a mix of songs from Matilda and a new dance entitled 'Hogwarts'. Sections of this dance were choreographed by one of our Year 5 students: Evie. Again the children danced with precision and passion - gaining 4th place in the competition; narrowly missing a place in the finals by 3 points! We were, however, pleased to see two Thanet schools through to those finals.
Throughout this year, in particular, we have begun to give opportunities to all our dancers to choreograph their own pieces – some of whom then go on to teach short sequences of dances to the other children. To do this takes practice, bravery and support. We are so proud of those who have taught these sections! The pure talent and level of skill we have seen from our dance pupils this year is truly amazing from all of our performers.
Our last competition of the year was Folkestone's 'So You Want to Dance?'. Our children performed two dances- Hogwarts and Hoax Calls. Our final piece was different to our two pieces we had already performed in the year as it was a dance with a message. The children sensitively portrayed the potential consequences of Hoax calls to the emergency services, which left the audience silent. Again, students from the team choreographed or helped to choreograph sections of this dance. We were delighted at the end of the competition to have taken the crown as winners – leaving with medals, a trophy and a further £500 for our school! The money raised from dance competitions this year will be partly spent on new mirrors for the studio – very exciting! Other projects are in the pipe-line!
Our Thanks….
We would like to say a huge thank you to Neil Edwards for the wonderful backdrops and scenic pieces he has created for us this year. We are incredibly lucky to have such a talented designer who creates scenery to enhance our many performances. Another thanks goes to Jill Locke - Foster who has spent hours and hours sewing and altering costumes for both dance and drama performances. We truly appreciate it, as do the children. Kathy Naylor and her daughter also gave up hours of her time to help create and design costumes for Nurseryland Revolution and Panto. We are so lucky to have such a creative team to help us. Finally, a thanks to the chaperones and volunteers who regularly give up their time to support us at performances, and events, Cheryl Carpenter, Zada Chilvers, Sue Stocker and Rachel Sydenham we thank you for the time and energy you give to help us. We couldn't do what we do without you. Finally a massive thanks to our PTFA for funding costumes for Hoax calls, one of our winning performances this year.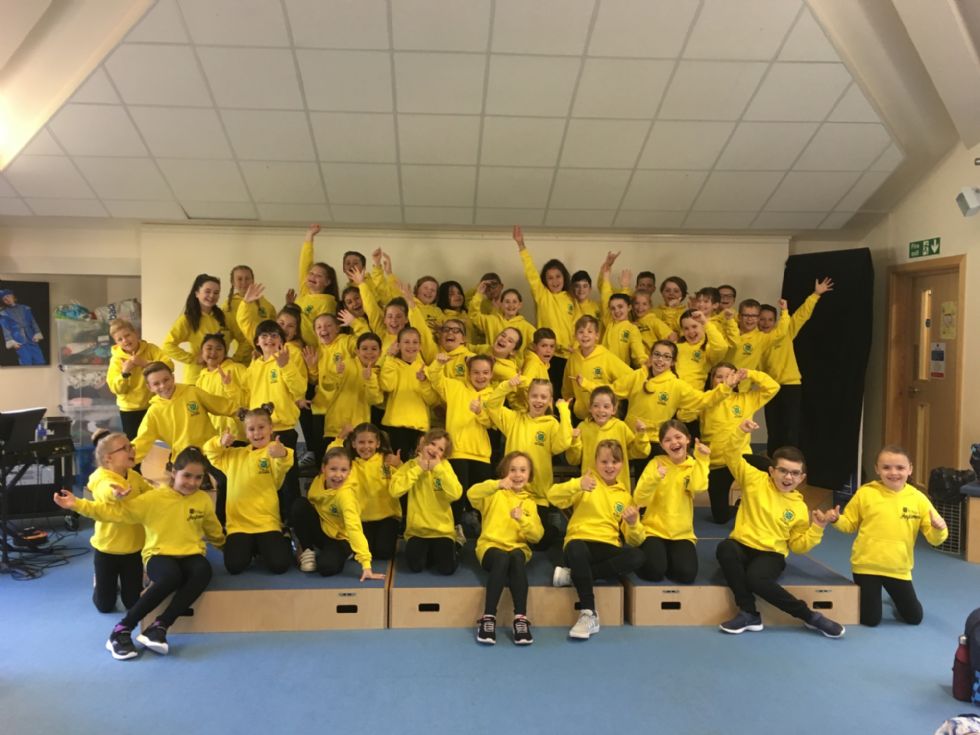 Goodbye and Good Luck
We would like to say an enormous thank you to the Year 6 G and T's and Arts Leaders for their work representing the school over the past four years at events, festivals, workshops and performances both in and out of school. They have been an absolute credit to themselves, their parents and the school. We will be very sad to lose them as they are an exceptionally talented, positive, enthusiastic, reliable, disciplined and professional bunch. I wish them every success in their chosen schools and hope they continue on their performance journey.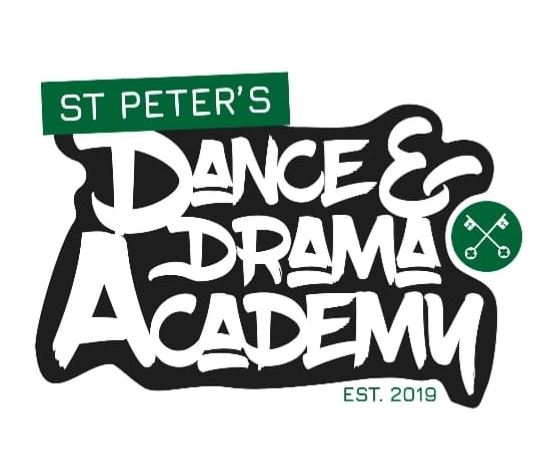 Coming Soon…
Performing Arts
In September, St. Peter's Dance and Drama Academy will open its doors to St. Peter's C of E Junior School children – both old and new! It will include Street Dance, Lyrical and Contemporary, Musical Theatre and Drama. The Academy aims to provide our children will opportunities to become confident learners who are passionate about the arts.
Have you left St. Peter's and can't keep away? Our doors are open to all ex St. Peter's in Thanet pupils!
Follow us on facebook: @stpetersdanceanddramaacademy
Or send us an email: stpetersdanceanddramaacademy@outlook.com
Drama
Look out for news about our performance of 'A Midsummer Night's Dream' at the Theatre Royal in November for this years Shakespeare for Schools Festival which anyone is welcome to buy tickets to see, it would be lovely to see some familiar faces in the audience.
Dance
Ex-St Peters Student Summer Stocker is coming to join our Arts Team and PE department
We are also looking forward to Ashton coming back to support us and assist in choreographing dance pieces.