Space Club meet a NASA astronaut!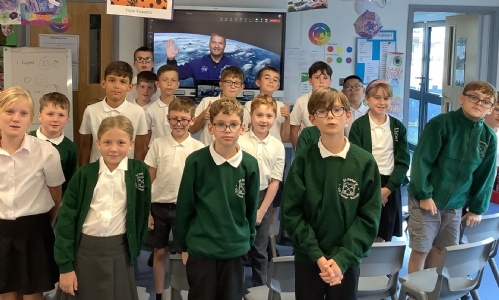 Space club began on Tuesday with a once in a lifetime meeting with NASA astronaut Kjell Lindgren. Thank you for inspiring our children! We learnt about his journey to becoming a NASA astronaut and his time on the ISS. It was great to be able to chat to him live and he even had time to answer our own questions - what a privilege it was! More information will follow in the coming weeks about our communications with space.
A special thank you goes to Matthew Payne from Hilderstone Radio Society who helped to arrange this exciting opportunity for our children.