"Exceptional" and "Inspirational" St Peter's Praised in Outstanding Ofsted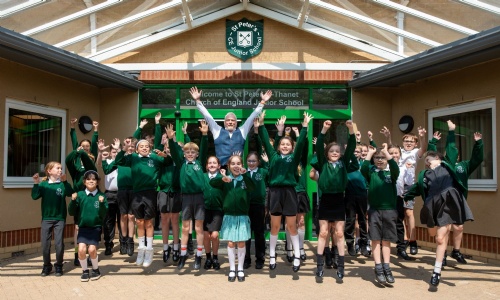 Ofsted inspectors have described St Peter's CE Junior School as "exceptional" in a detailed report that concludes every aspect of learning and care is "outstanding."
This covers every category under inspection – quality of education, leadership and management, personal development, and behaviour and attitude.
And the report unequivocally states: "Pupils rightly say that 'this school is amazing'. Pupils and parents cannot talk highly enough about the care and support pupils receive from their teachers. Leaders and staff set very high expectations for learning and behaviour so that all pupils thrive."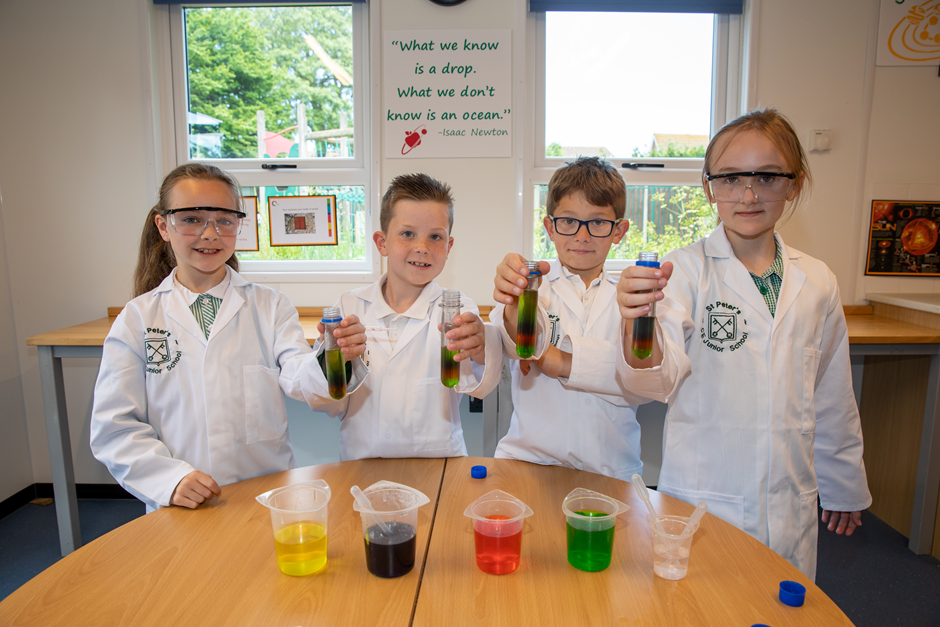 Head Teacher Tim Whitehouse praised staff, pupils, families and governors. He said: "This is a fabulous accolade for everyone at the school and it is such a boost for our St Peter's community. It is a testament to our fantastic children and staff and the incredible school we have made together.'
The ethos of continual improvement, meeting challenges and striving for excellence is reflected in the 2023 Outstanding rating, which succeeds the 2019 rating of 'Good'. Mr Whitehouse explained: "We are thrilled that the inspection team recognised the huge strengths St Peter's has right across the board and how the school continues to develop and broaden its academic horizons.
"Since our last Ofsted we have gained the Platinum Artsmark, The Primary Science Quality Mark, and we have worked with Historic England to achieve the Heritage School Award. We are also recognised as a specialist hub for supporting other schools in the Arts, Maths and Science. It is fantastic that these achievements have been recognised by Ofsted.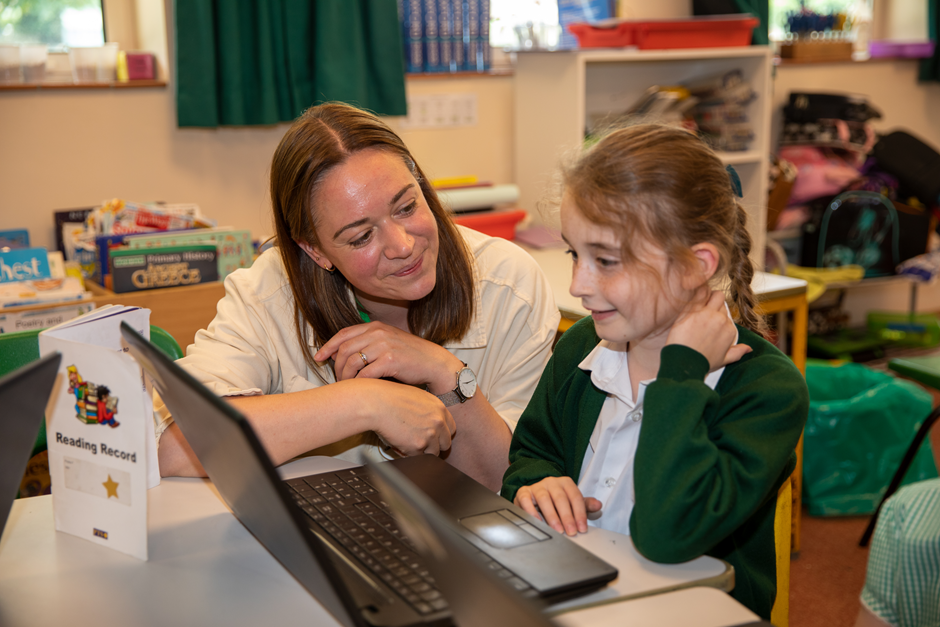 "The report didn't even look into our amazing Science curriculum. Last year every child held an actual piece of the moon, delivered to the school by NASA in a security car, and later this year we will be the only school in England to talk to the astronauts on the international space station."
Parents are thrilled with the glowing report. Referring to the 'outstanding' grading Jo Martin said: "As parents we have always known that was the case anyway. St Peter's really is a very special school and it is wonderful that Ofsted has recognised the hard work that is going into making it such a wonderful environment."
Adelen Buckland agreed: "This is massively well-deserved and an incredible achievement when Ofsted has a clear mandate to make 'outstanding' an almost impossible category to attain. I have only heard of schools moving from outstanding to good - not the other way around. St Peter's embodies everything I always hoped a school would be, and it has been such a huge confidence boost for both our girls to go there."
Inspectors carried out what are known as 'deep dives' into five different curriculum areas - English, Maths, Geography, Art and PE. The team praised the exciting, ambitious and highly effective curriculum that the school has designed and described St Peter's as a school where children 'come to school eager and ready to learn'.
They were impressed by how 'the arts are embraced and woven through the very fabric of this school'; quality of education at the school was exceptional, praising school leaders and teachers by saying 'the curriculum is delivered with excellence'.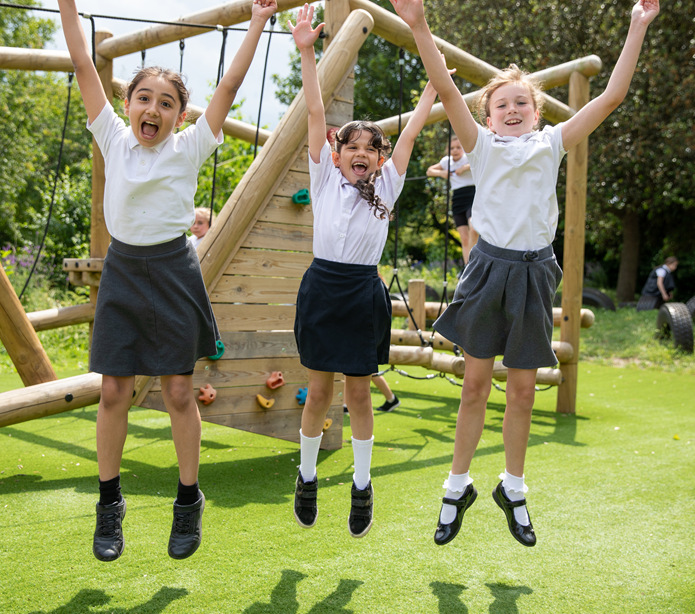 The inspectors also highlighted how the diverse and impressive array of before and after school clubs means there is 'something for everyone' at St Peter's.
They also praised the school for the way cultural diversity is celebrated, the effective safeguarding where pupils are confident that trusted adults will help when they are worried, the exceptional personal development programme for pupils and the high quality and purposeful professional development the school provides all its staff.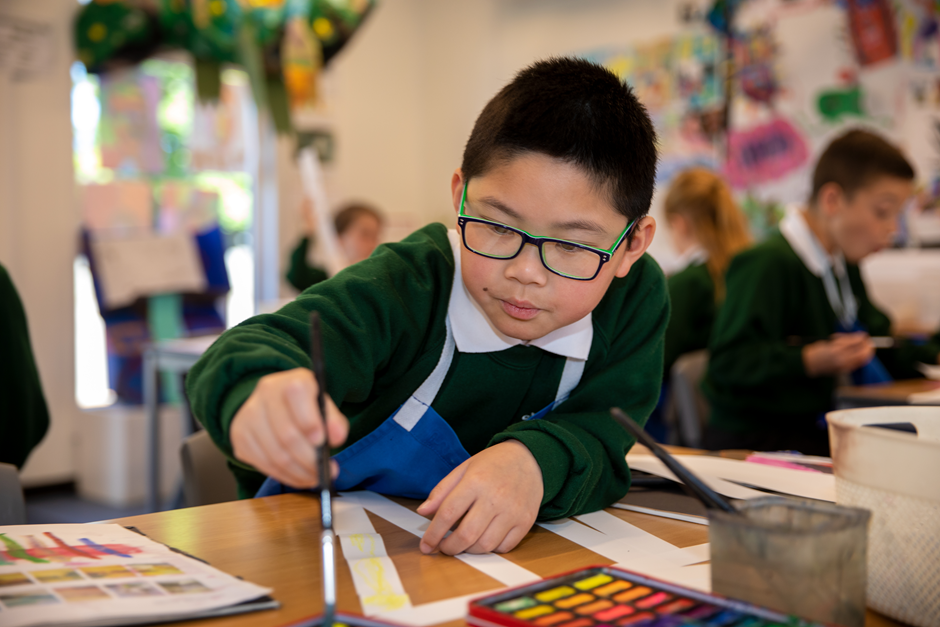 Mr Whitehouse concluded: "It is crystal clear what a truly wonderful school this is from the first moment you are welcomed into St Peter's. The atmosphere is fantastic with a real feeling of purpose - it is so inspiring walking round the school and listening to the buzz of enthusiastic conversation in the classrooms as children learn together. It's such an exciting place to be, a real centre of excellence and opportunity."
To find out more about the Ofsted inspection, go online to www.stpetersthanet.co.uk to read the full report.
St Peter's has a handful of places still available for a September start. Interested parents can contact the School Office on 01843 861 430 to arrange a visit.
You can read the Ofsted report click here
This article is also online:
https://theisleofthanetnews.com/2023/06/29/inspirational-st-peters-junior-school-gains-outstanding-rating-from-ofsted/?fbclid=IwAR07Fkramg8OiVE2gLX63QJoXZcJ1wi72R6p_5-zs9EL20bNaSl6ZRT8-z0