Back to the Stone Ages for Year 3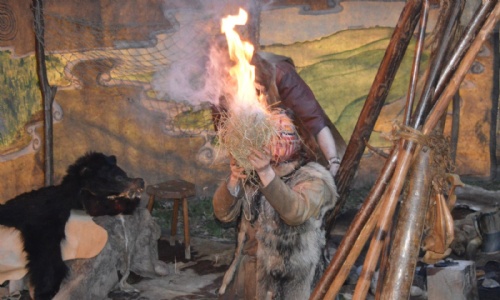 Vibrant Learning Creates Magical Memories
Children time travelled back in time thousands of years for a magical history tour of Stone Age Britain at St Peter in Thanet CE Junior School.
The mystery began for the Year 3 children when they entered through an archway of ancient paintings that led them to another world to experience an amazing treat for the senses.
Their 'home' for the action-packed day of learning activities was inside a huge tent on the school field, where the floors were lined with animal skins and everywhere you looked, skulls, spears, baskets, tools and everyday objects from thousands of years ago were laid out for the children to explore.
There was even an open fire in the middle of the tent to help the young time-travellers to fully understand how Stone Age man lived.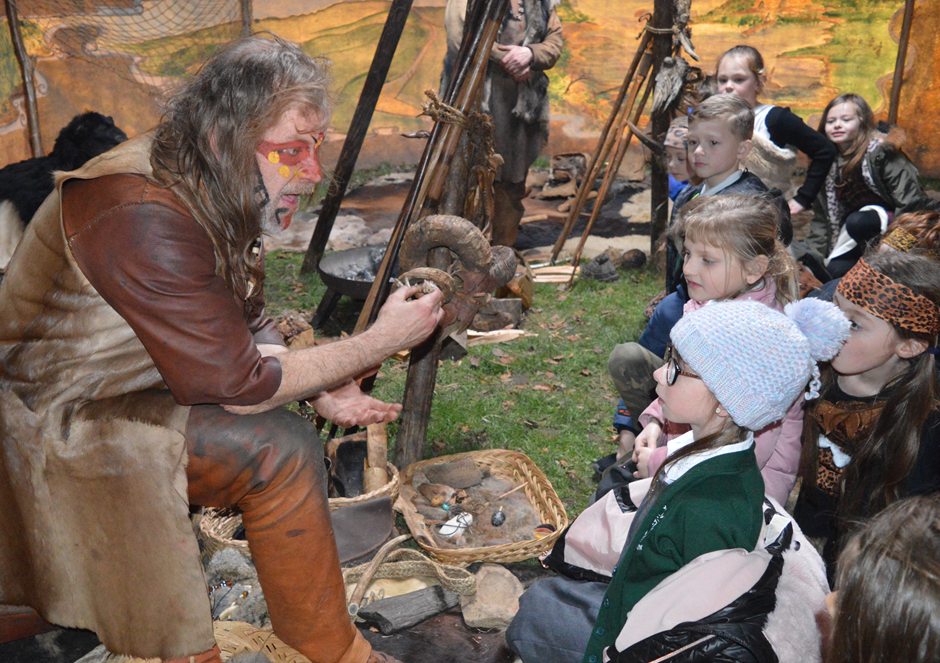 Their journey explored how the civilisation progressed from the Paleolithic era to the Neolithic age and beyond told through a myriad of images on the painted walls of the tent.
They were guided by Twig (Jay) and Scruff (Anna), the prehistoric experts, who showed the children how to light a fire, drawing sparks from iron pyrite evoking the magic of crackling flames. They then discussed the subject of food, including preparing fresh mackerel, which the children could then try if they wanted to.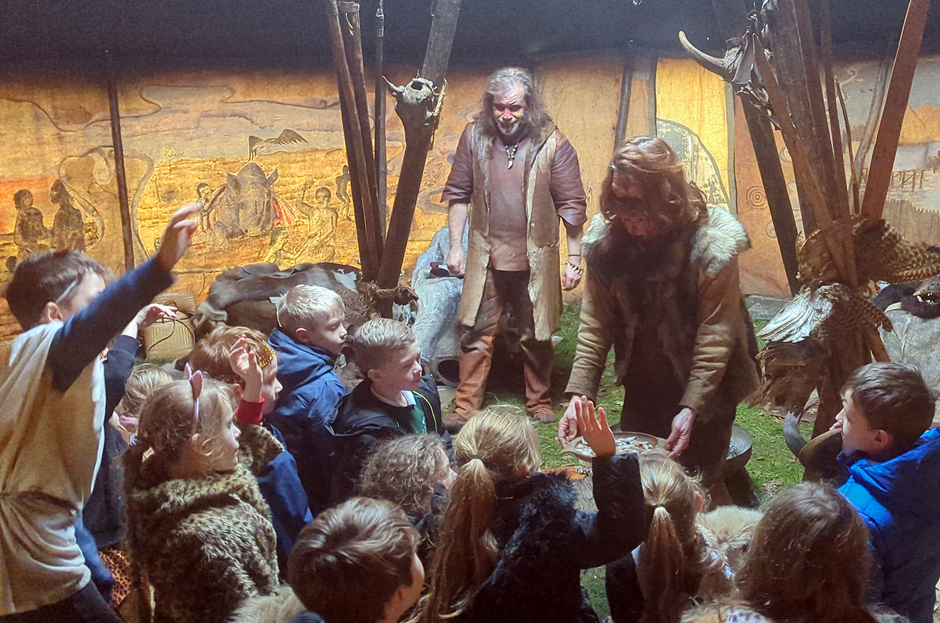 Pupils also had the opportunity to spend time in St Peter's forest school area and build shelters as if they were real life Stone Age people. They learnt what it was like to only use natural resources for building and how to use their teamwork skills to be successful.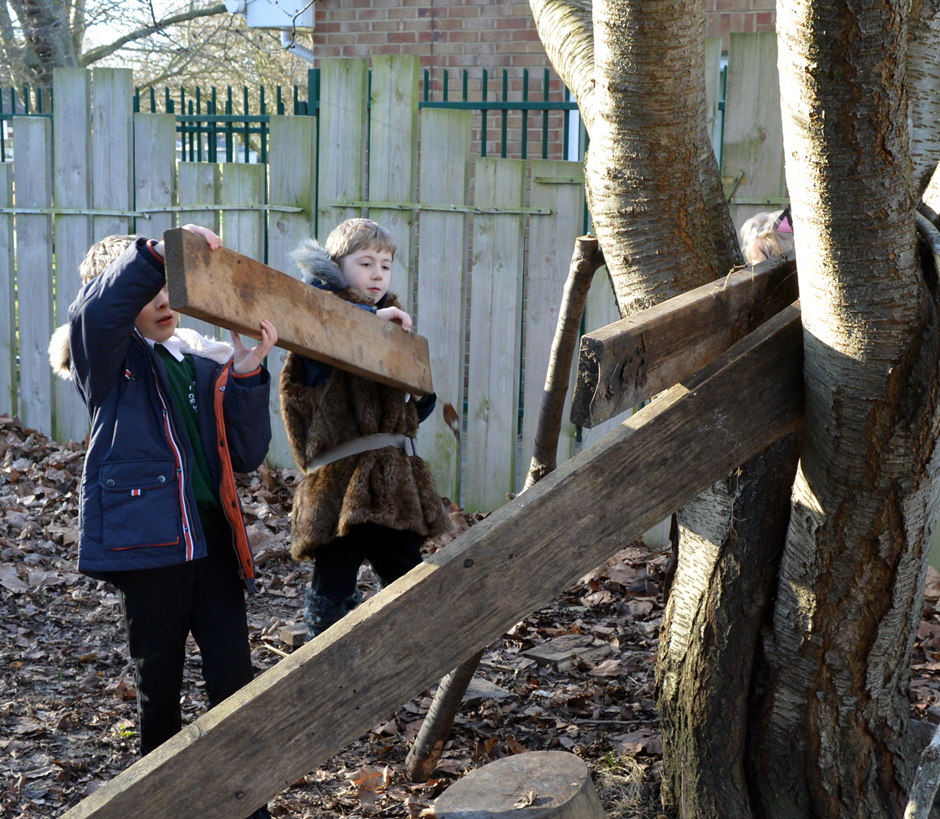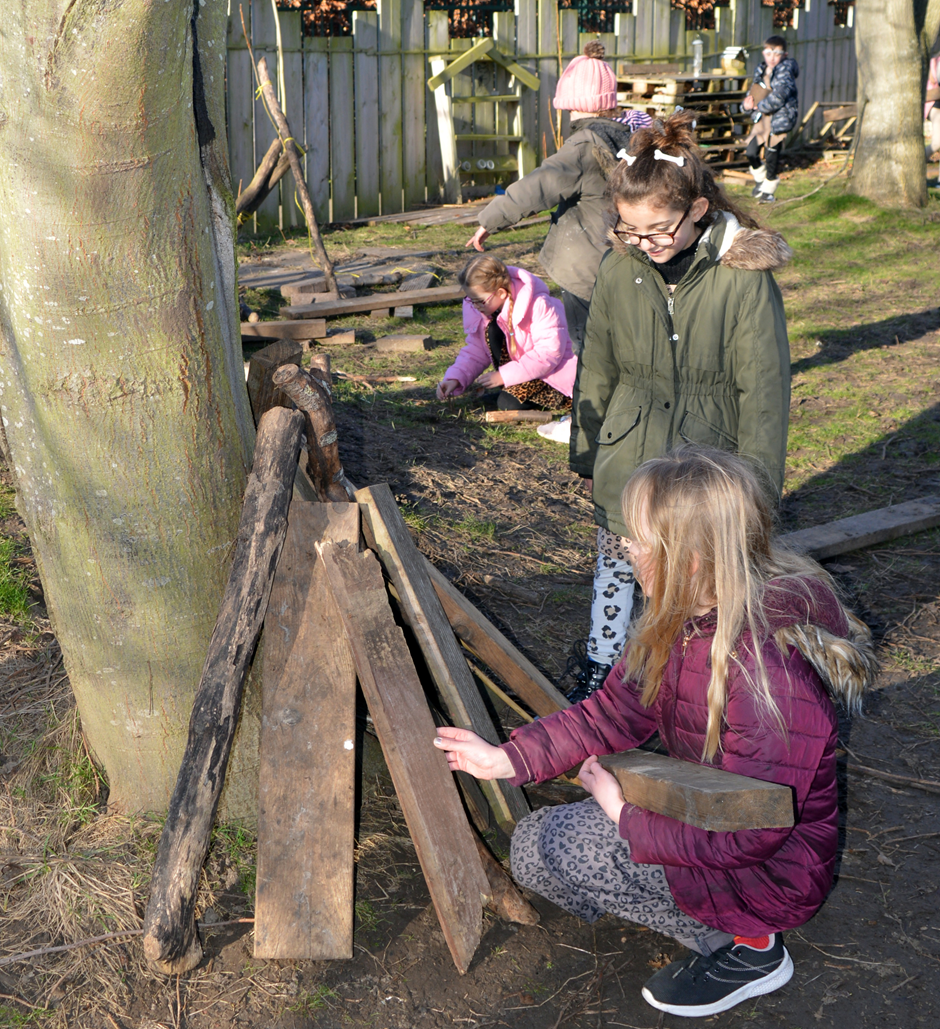 Each class also had the opportunity to create cave paintings using charcoal and pottery using clay.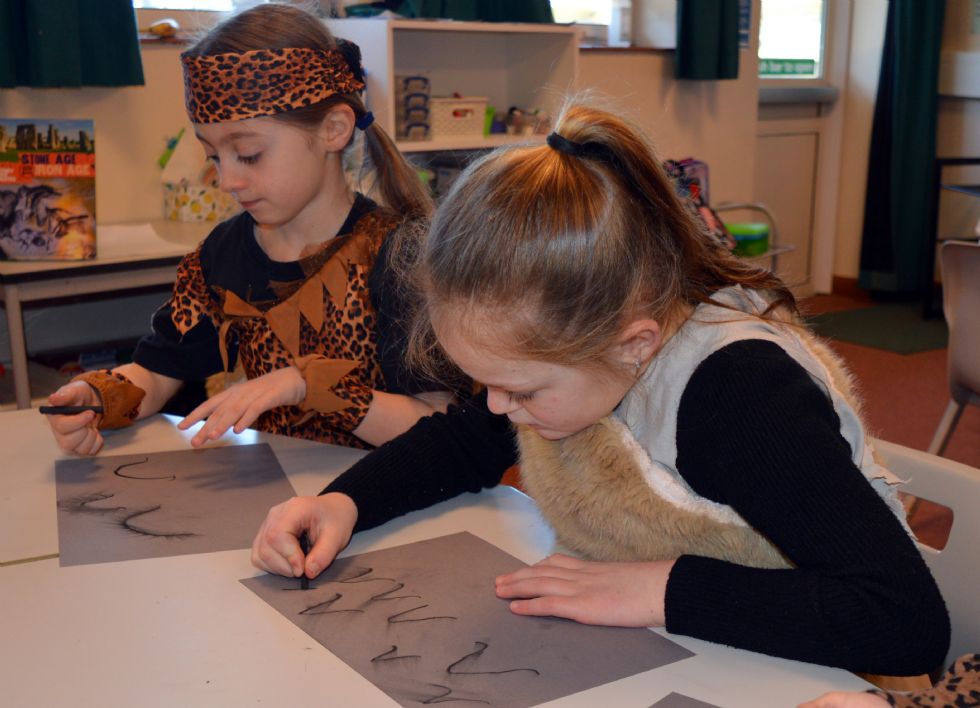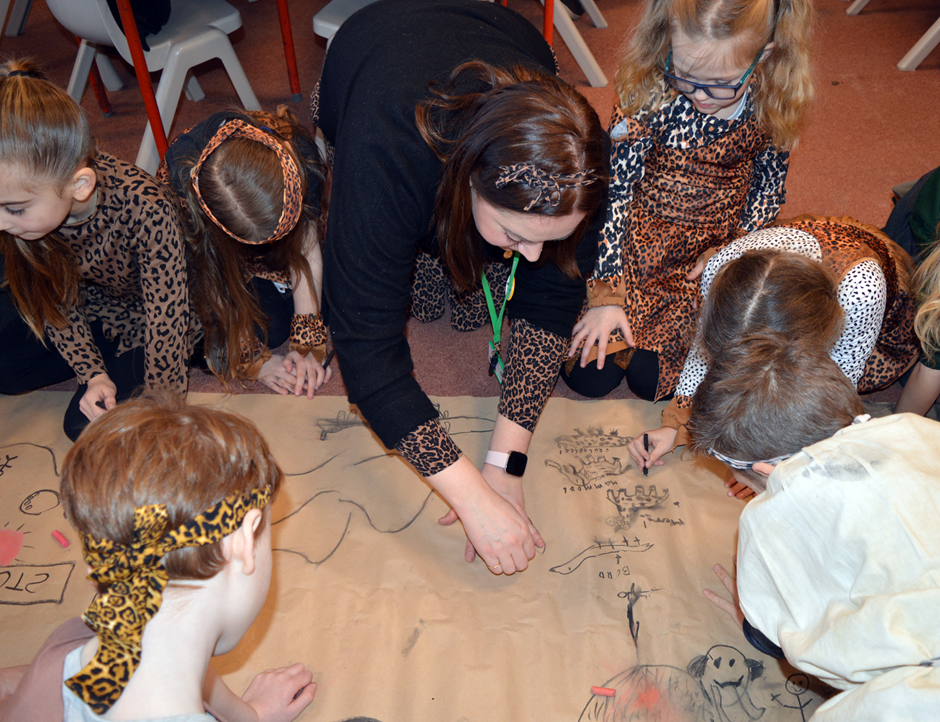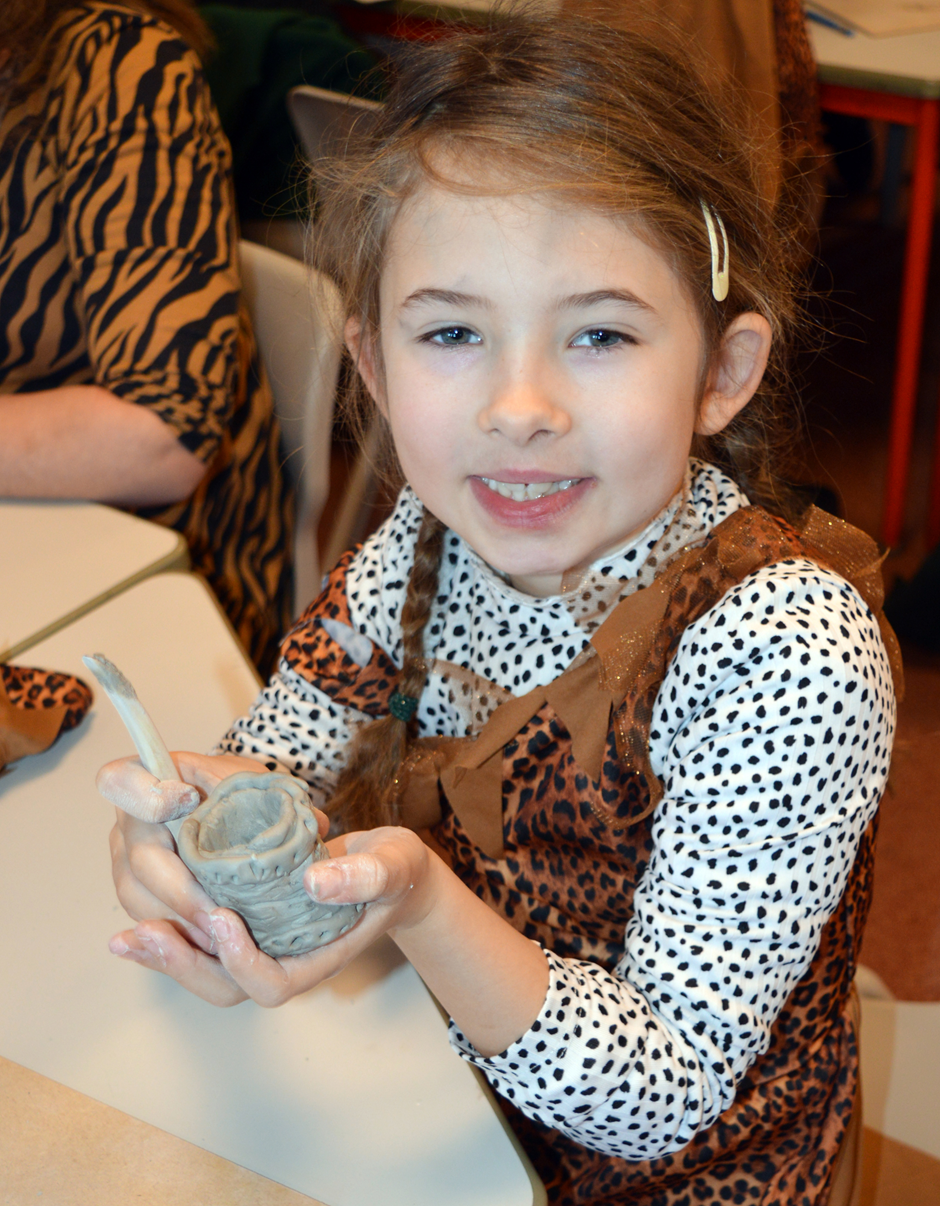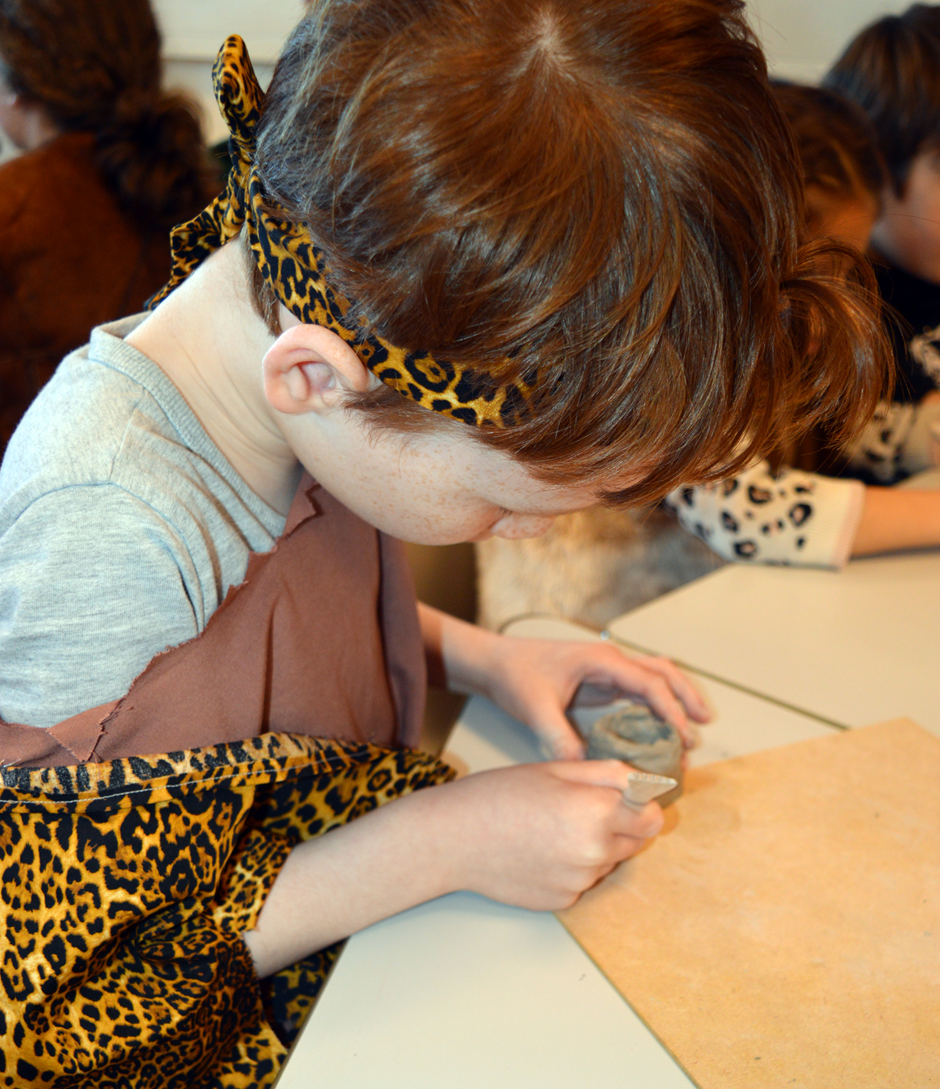 The Stone Age began about 2.6 million years ago, when researchers found the earliest evidence of the earliest human ancestors using stone tools, and lasted until about 3,300 BC when the Bronze Age began. It is typically broken into three distinct periods: Paleolithic, Mesolithic and Neolithic.
Head Teacher Tim Whitehouse remarked on the "truly memorable event for the children where history was brought to life right in front of them."
He added: "It felt as if the children really had been transported back through time to the Stone Age.
"Seeing fire grow from a spark, cooking fish on the wood they'd gathered and then tasting it together in the giant tent will literally spark their imaginations as they learn about life long ago.
"At St Peter's we firmly believe in creating indelible learning memories for our children – this Stone Age day vividly reinforces their knowledge of the topic and what they saw, felt and experienced will stay with them forever.
"All of the children and staff really entered into the spirit of the day and shared a fabulously enriching experience."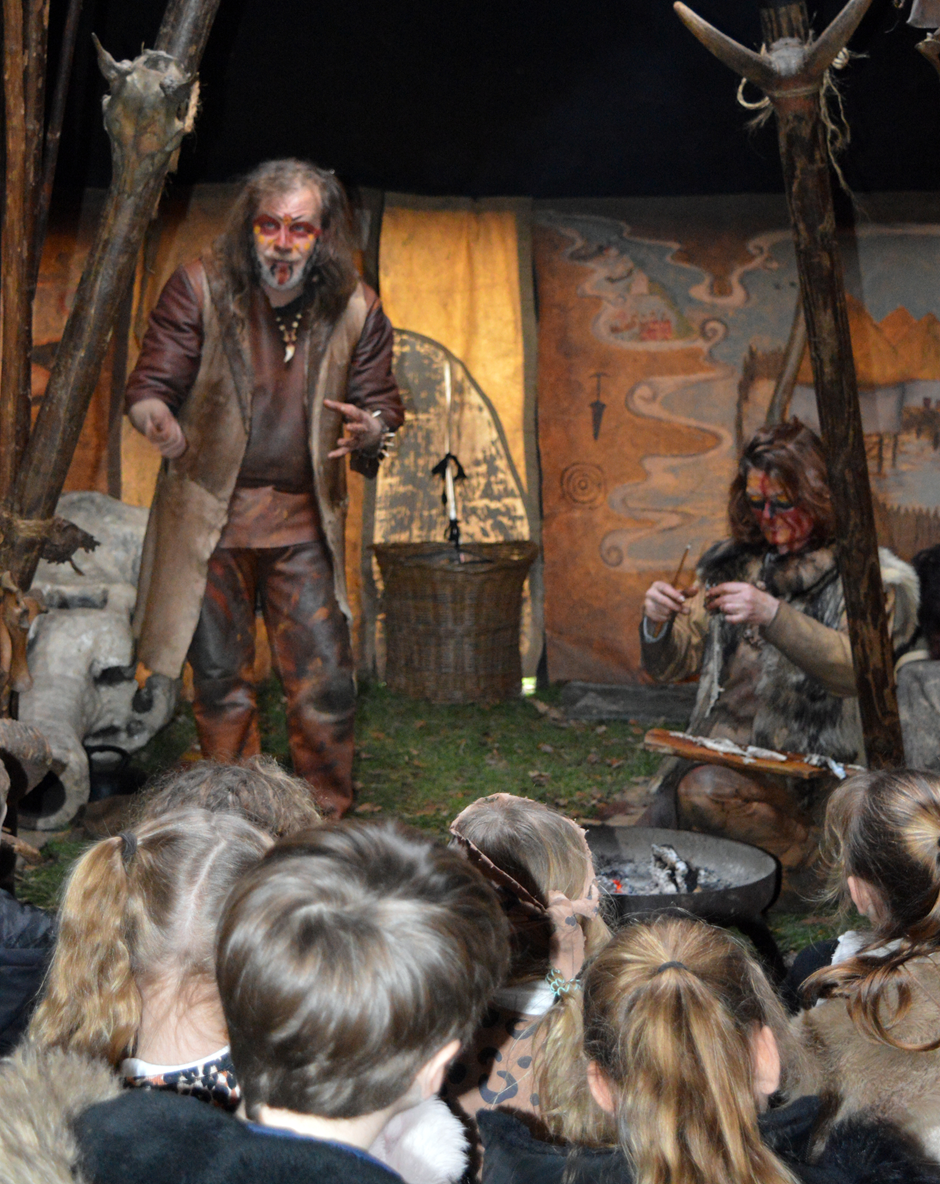 See us in the news.....
https://theisleofthanetnews.com/2023/02/09/st-peters-pupils-experience-stone-age-britain/