The Big Outdoor Day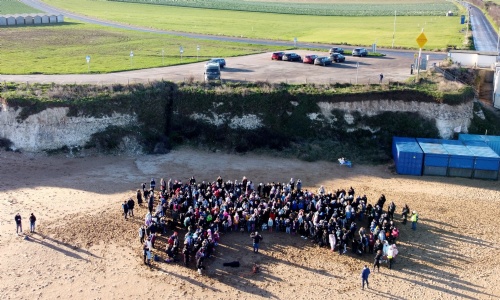 The Great Outdoors – A Great Experience for St Peter's
A seaside assembly on the beautiful beach at Joss Bay in Kingsgate heralded a magical day of learning for children at St Peter's Church of England Junior School.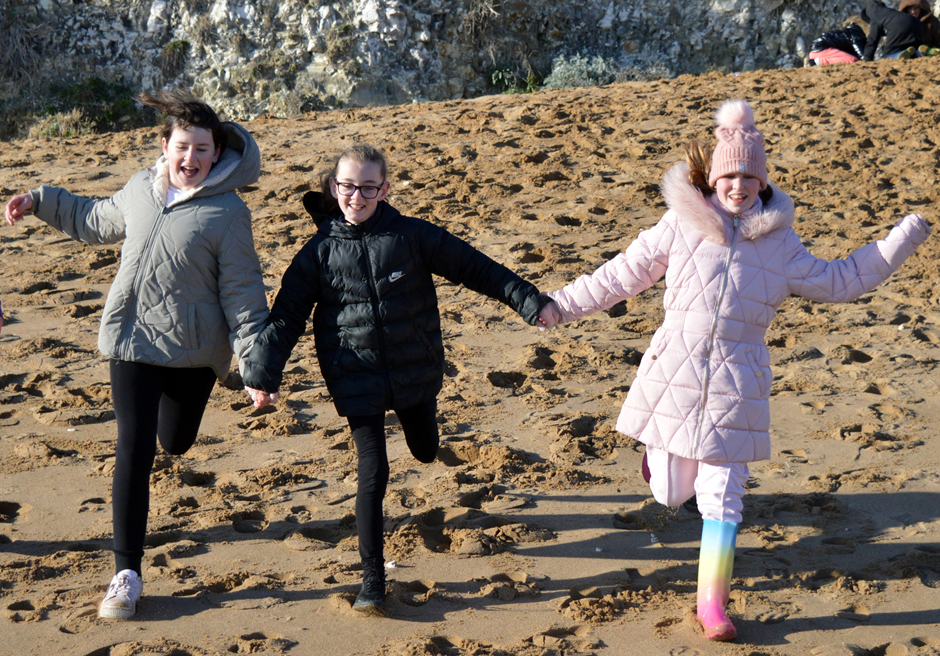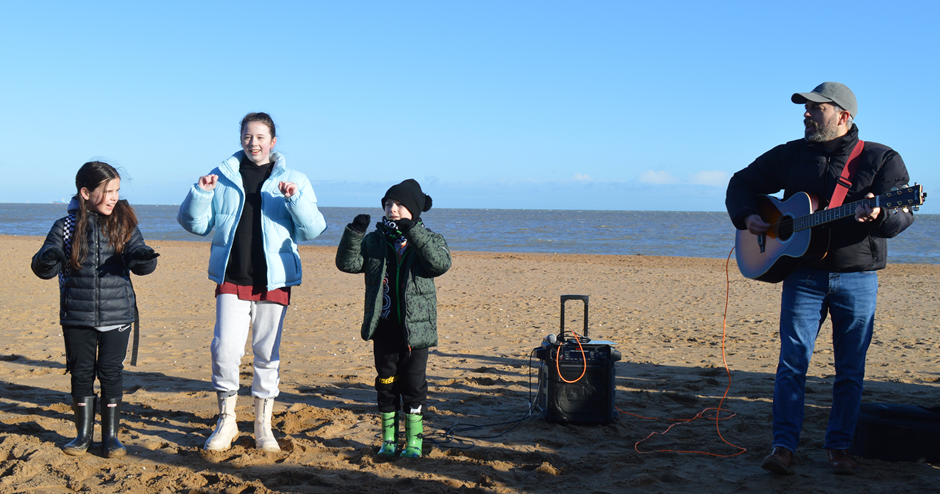 The first ever St Peter's Big Outdoor Day was a special opportunity for the whole school to enjoy the outside together and explore their local environment.
Head Teacher Tim Whitehouse said the inaugural event was a splendid success and a terrific initiative.
He explained: "Our children had a great experience, learning outside the whole day. The walk to Joss Bay took us through residential areas, across farmland, alongside the golf course, past the lighthouse and to the beach – we saw so many different land uses in such a short distance.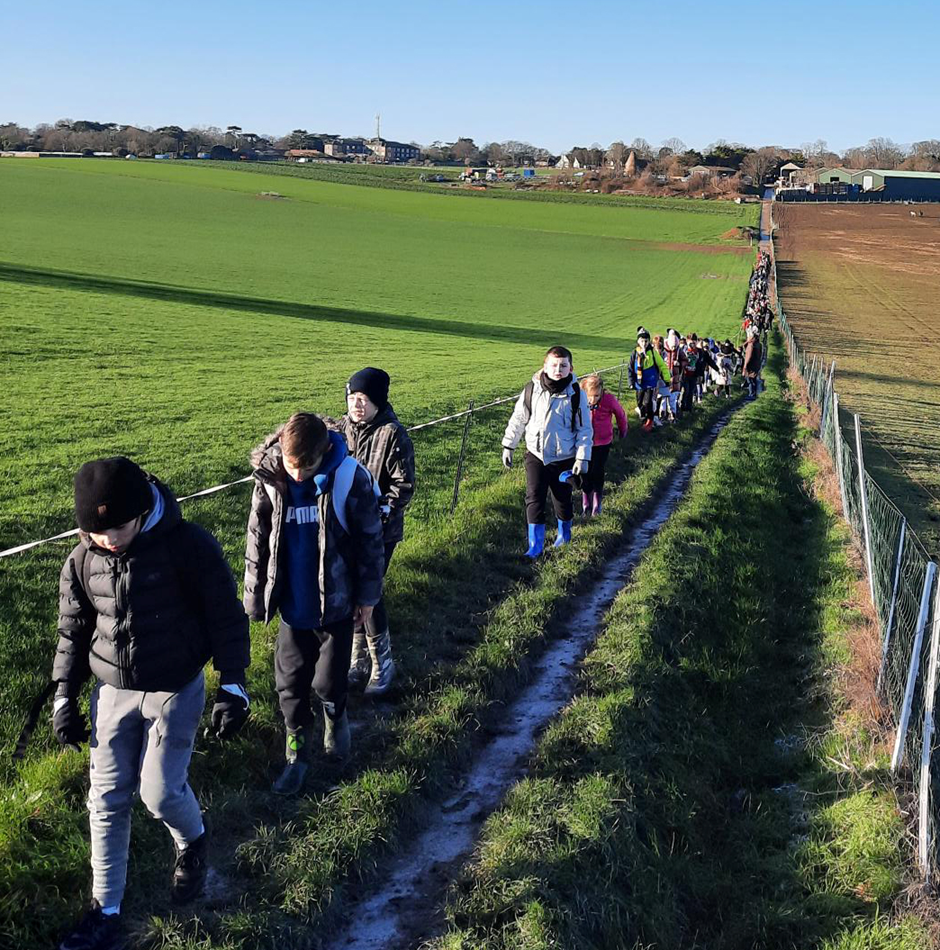 "Once at the beach our pupils learnt about how the chalk cliffs were made, about the flint that runs through the chalk and saw really interesting examples of the marine life that can be found along our coastline. And of course they had a great time playing on the sand.
"The beach is such a fantastic resource for the school – and one that we really can use all year round."
Thanet Coast Project joined the children at the beach and took along a wide range of seaside and maritime objects to show them and inspire discussion.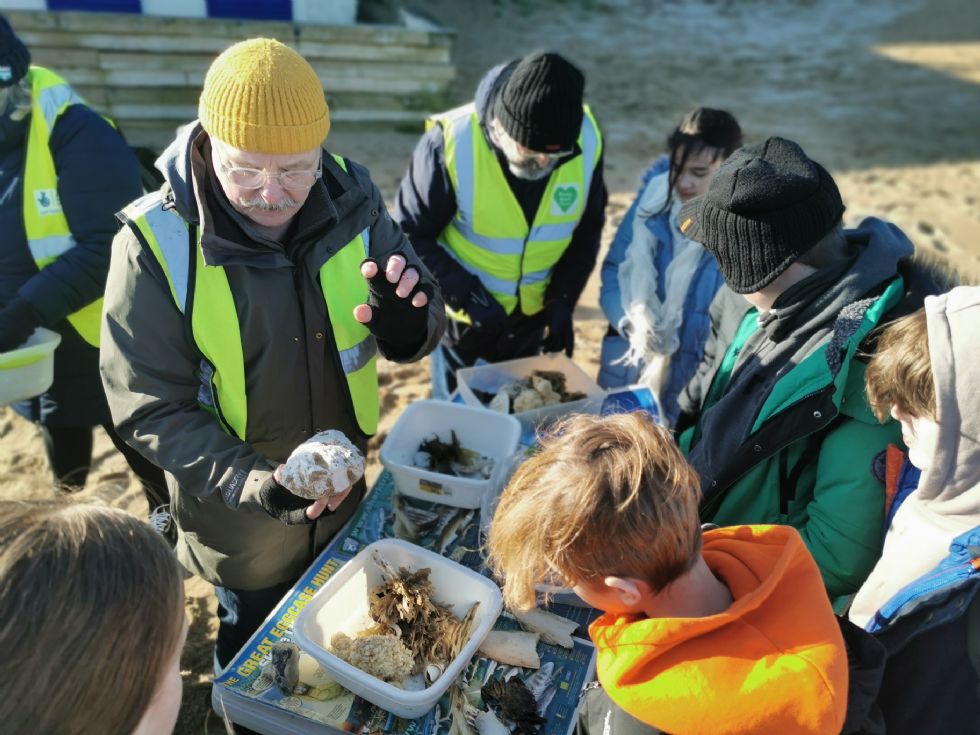 The school firmly believes that its children benefit hugely from outdoor experiences where they can encounter the weather, sights and sounds of their locality, even on a chilly day in January.
Mr Whitehouse added: "The outdoors is not just for summer - children need to experience it throughout the year to appreciate the changes that happen in the seasons. The joy of a crisp winter walk and warming up with a hot drink is a simple pleasure that we want our children to enjoy. We are lucky that St Peter's is so close to the coast. "
The group returned to school for lunch and then spent the afternoon exploring their own site which was a great chance to connect with nature – connections will be an integral part of the school's Science Week in March.
During the day children had the opportunity to work with those in different year groups promoting the strong community identity of the big St Peter's family.
Outdoor activities included a visit from Sandwich Bay Bird Observatory Trust who invited youngsters to experience bird watching; testing the wind speed in different locations of the school grounds to find the windiest area; making bird feeders; taking part in outdoor drama; taking photographs of interesting 'finds'; nature-inspired creative artwork; bug hunting for worms and many different insects; identifying the many and varied species of the school's expanding tree stock; building dens; and forest school activities with visitors from Team Theme that included traditional wood whittling and toasting tasty marshmallows over an open fire.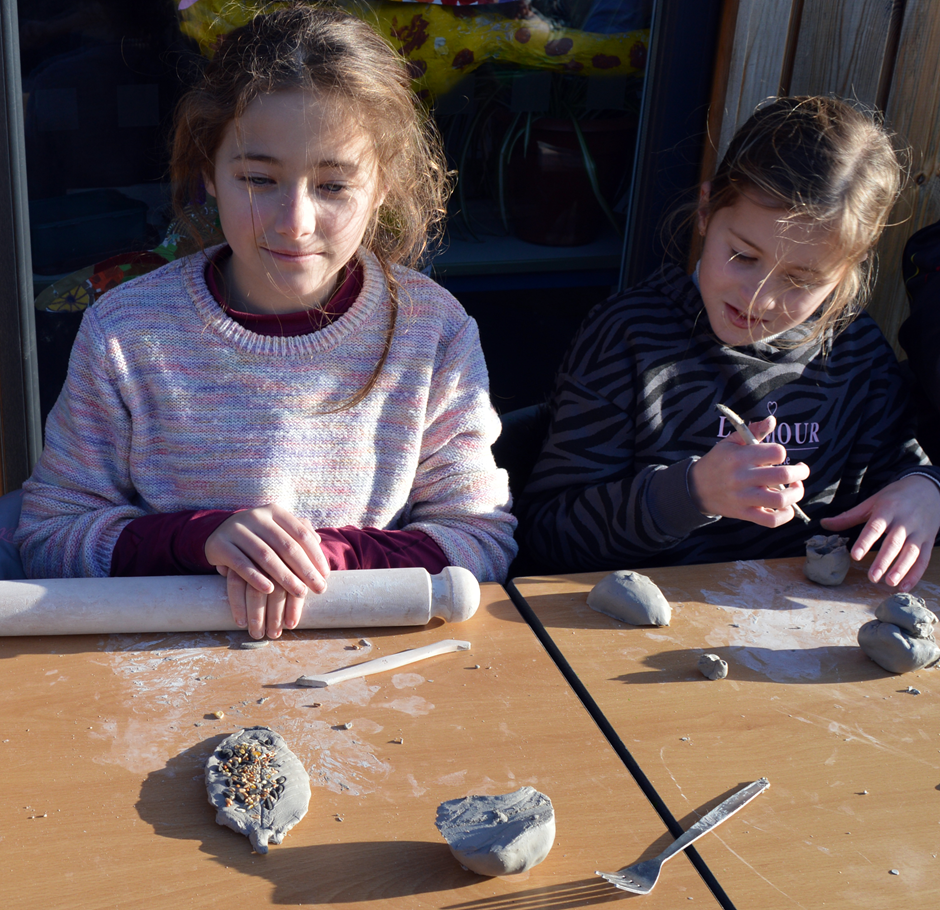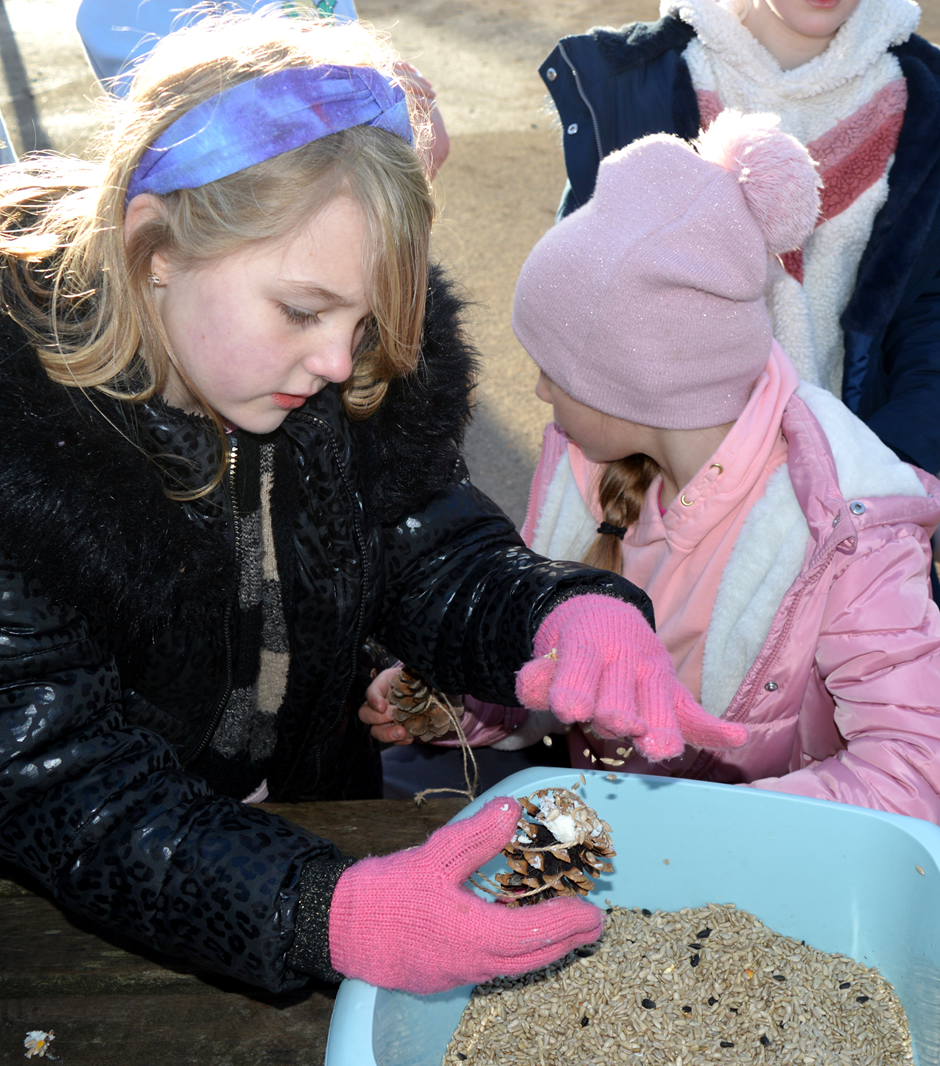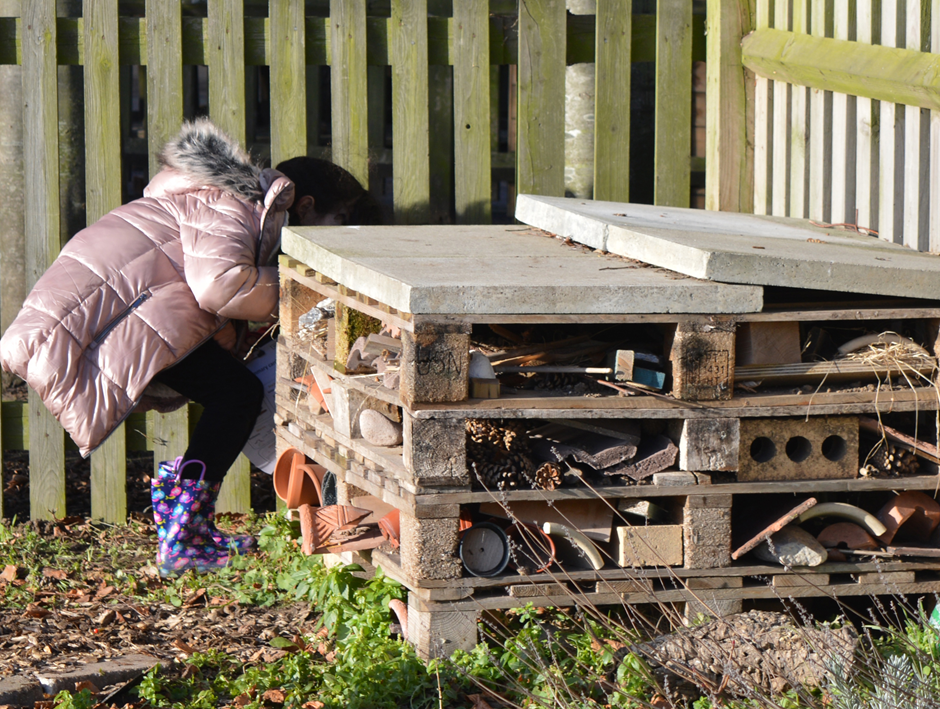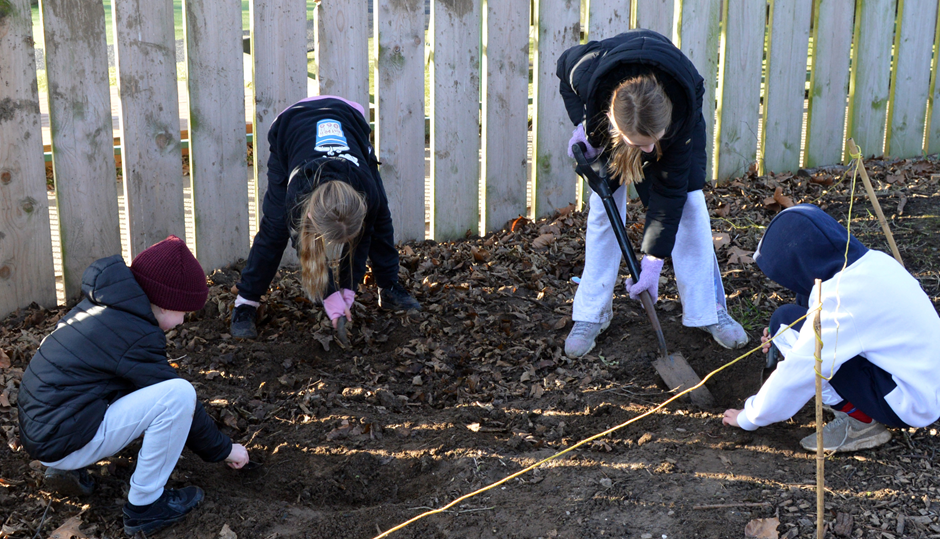 Mr Whitehouse concluded: "The value of this experience for all of our children cannot be underestimated – they all said how much they loved it. It has created treasured memories for the rest of their lives. Our first St Peter's Outdoor Day was such a big hit that I am certain we will be doing it again."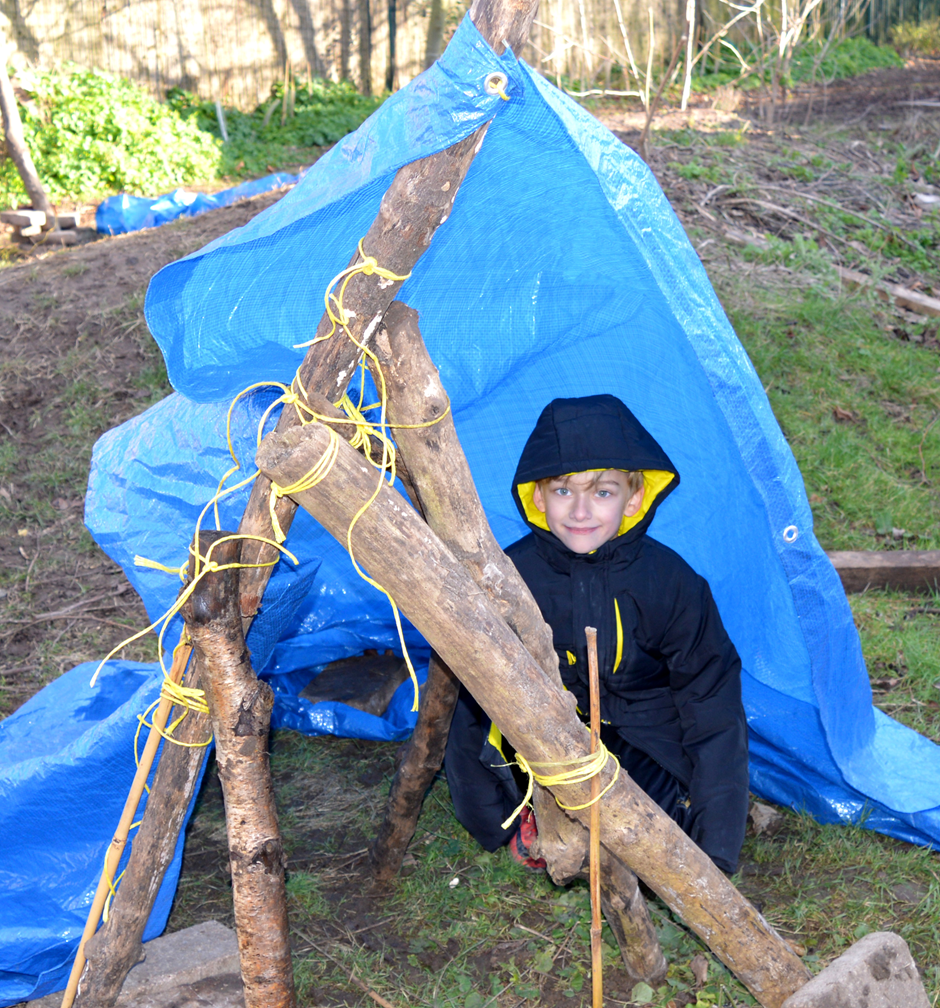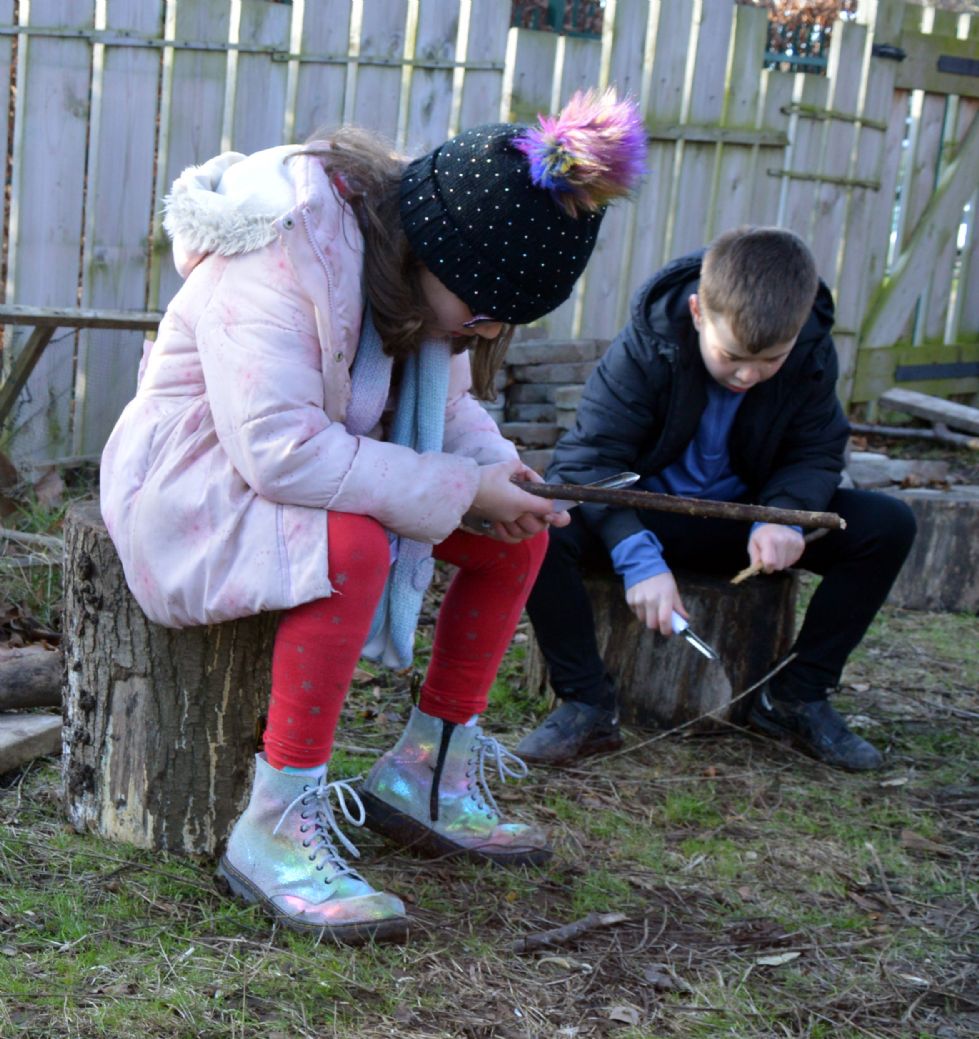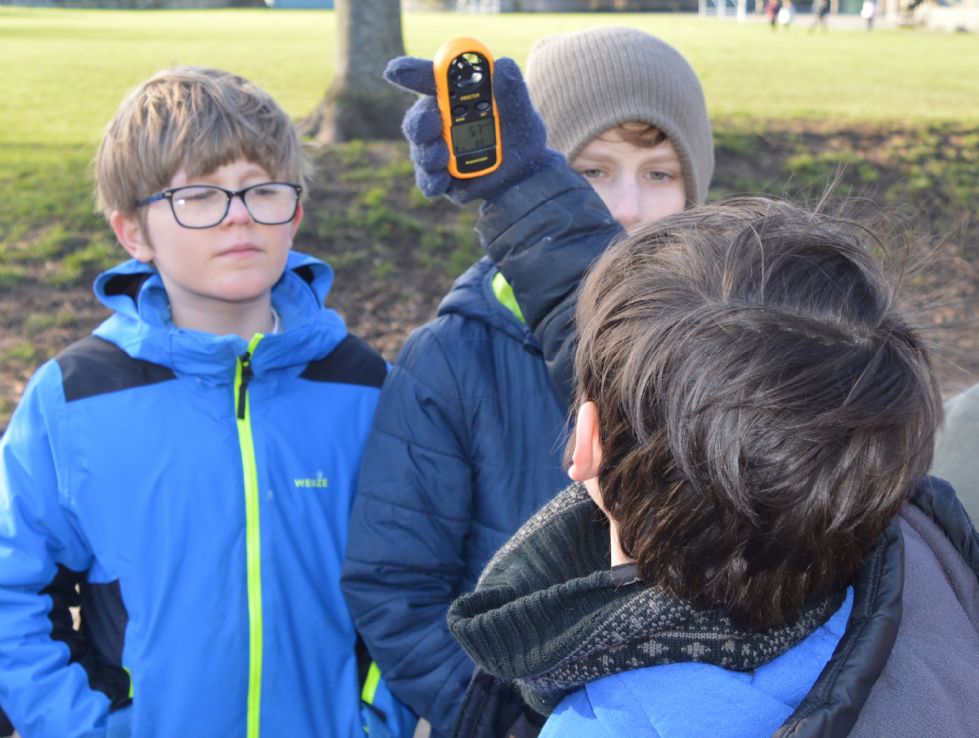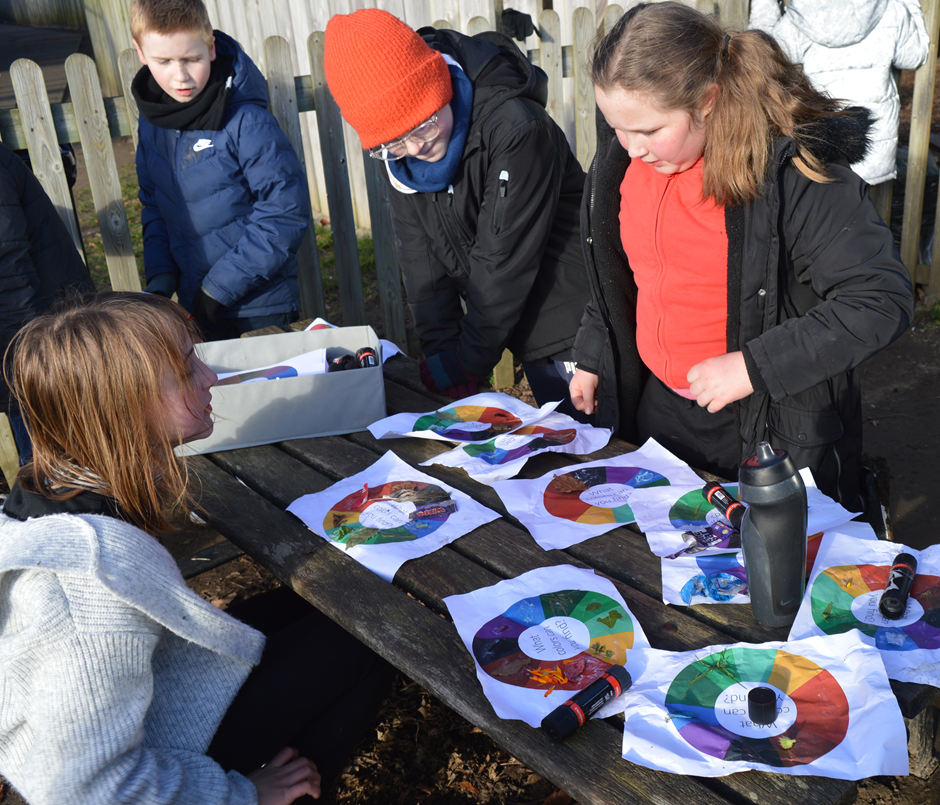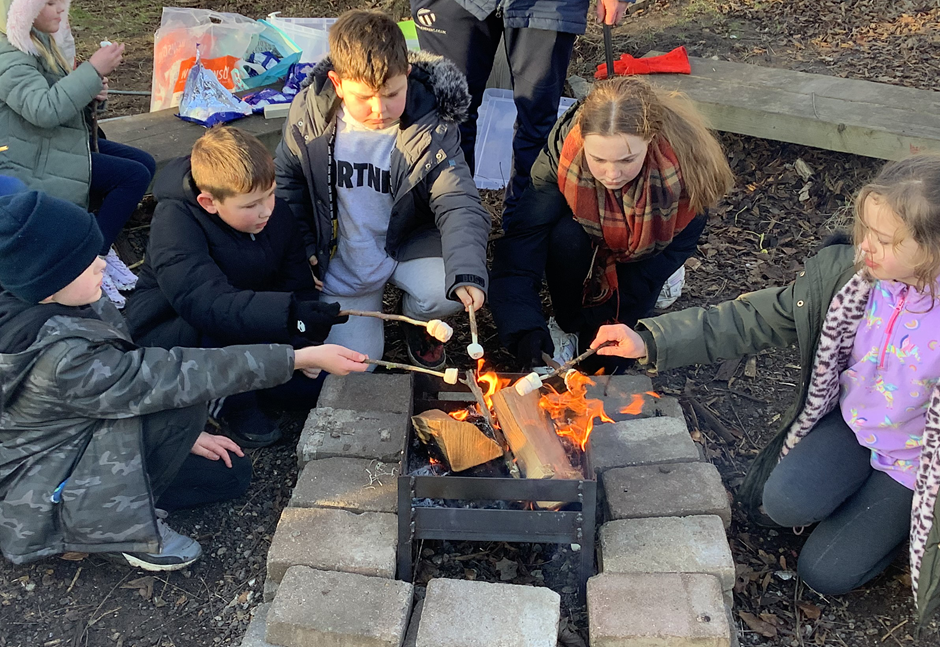 See St Peter's featured in the news:
https://theisleofthanetnews.com/2023/01/28/pupils-enjoy-the-first-st-peters-big-outdoor-day/