Egyptian Day in Year 5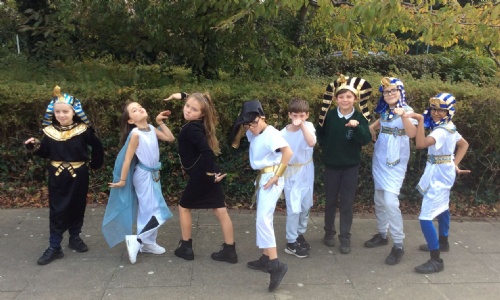 Year 5 went back in time to the ancient Egyptian period of history. They looked great in all their costumes. Well done to all the children (and their parents and carers that helped them) on their fantastic outfits!
They looked at the chronology of key events during the period and experienced the challenges of writing in hieroglyphics!
We had the opportunity to experience and handle artefacts on loan from Maidstone Museum, which allowed the children to use their historical investigation skills to work out what they might be and what that could tell us about life in Ancient Egypt.