Rugby at St. Peter's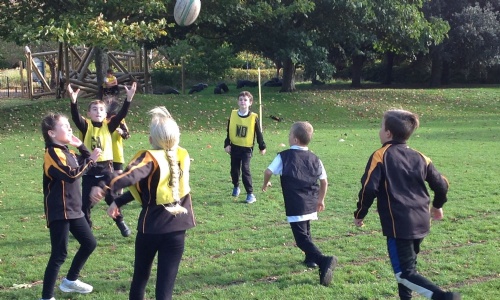 Rugby at St. Peter's in partnership with Thanet Wanderers Rugby Club
This term our Year 5 pupils have been benefitting from specialist Rugby coaching from Mario, a coach for Thanet Wanderers Rugby club.
Mario has been visiting every Friday to lead PE sessions and has really ignited a passion for rugby amongst many of the pupils.
Year 5 have worked really hard to improve their skills and understanding, culminating in an inter class Rugby festival taking place on the last day of term.
During Term 3, Mario will return to coach out Year 4 pupils.