New Phiz Lab Opening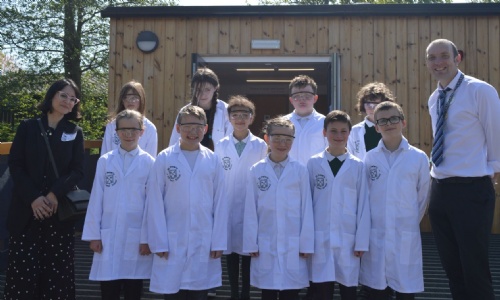 There's a real fizz of excitement at St Peter's Junior School, Broadstairs, following the official opening of our Phiz Lab.
The Lab enables children to enjoy a broader hands-on experience when it comes to exploring the world of physics and general science.
Opened in partnership with the charitable Ogden Trust, the opening saw the children working through a range of experiments and activities with parents joining in too.
It's such good news it even was featured in the local news both online and in print (in the Thanet Extra and The isle of Thanet Gazette) the Ogden trust website. See the links for the full story and pictures......
https://theisleofthanetnews.com/2022/05/13/innovative-phiz-lab-opened-at-st-peters-junior-school/
https://www.ogdentrust.com/about-us/news/joining-the-phiz-lab-family/