Basketball Tournament Success!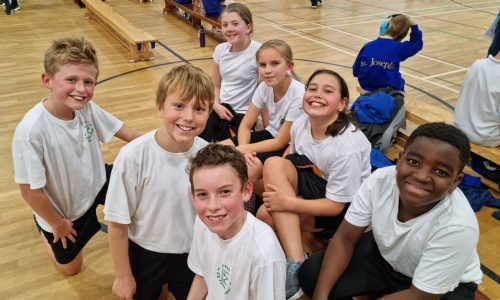 Well done to the St.Peter's Basketball team - they have reached the finals of the Year 5/6 Basketball tournament. They played 6 games - winning 5 and drawing 1 - and conceding no goals!
A fantastic team effort from all players - Finlay, Zach, Moses, Carl, Kahlan, Grace and Dottie (it was her first time playing basketball in a tournament and she scored 3 goals).
We look forward to hearing how you get on this Friday (19th) in the finals - good luck!