The Year 6 'Frequencies' Art Project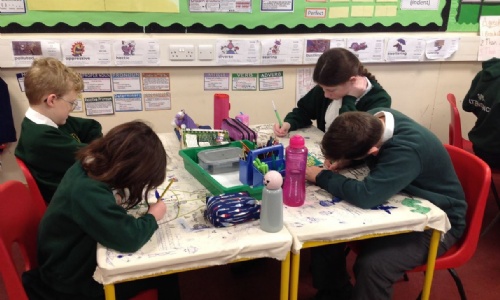 The whole of Year 6 are absolutely thrilled to be taking part in a world-wide art project with the Columbian born artist Oscar Murillo.
Oscar is an internationally famous artist and is one of the artists shortlisted for the Turner Prize which this year is being hosted at our very own Turner Contemporary in Margate.
For the next six months the Year 6 desks will all be covered in canvass and will collect the children's jottings, doodlings and spillings, building up a record of classroom life at St Peter's.
Taking part in this project gives the children a real link to a worldwide art project as well as giving them all a tangible connection to the flourishing art scene Thanet – they are all incredibly excited about their visit to the Turner Prize exhibition later this term.