St. Peter's Pupils Watch Michael Rosen at the Theatre Royal!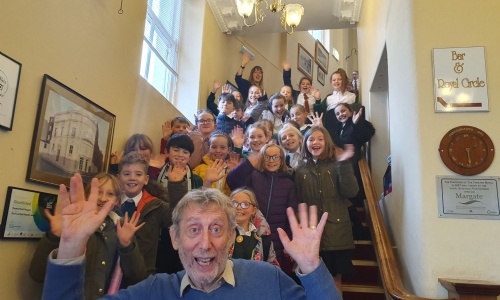 On Wednesday 6th November, our pupils from Book Club and Drama Decoder groups went to visit the Theatre Royal to watch Michael Rosen perform.
Michael is a children's author and poet, serving as Children's Laureate for three years. He is the author of over 140 books!
Michael delivered a wonderfully hilarious, entirely relatable performance to the children. A fantastic afternoon was had by all; the teachers, who have been lifelong fans of Michael, had just as much fun as the children!