Our Upcoming Open Day for Year 2 - Thursday 28th November 2019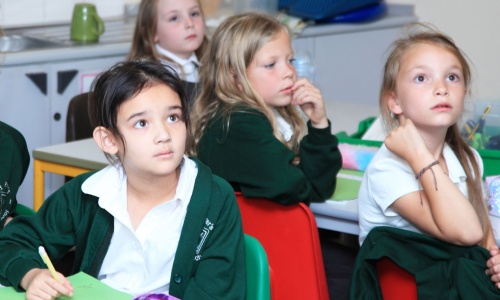 Our next Open Day for all Year 2 pupils and their families looking for a junior school place in September 2020 will be on Thursday 28th November 2019.
On this day, we will be hosting two sessions - one beginning at 9.30am, with the same meeting repeated at 6.30pm. All Year 2 pupils and family members are invited to attend and there is no need to book, simply arrive at your preferred session.
During the day, you will receive a guided tour of our lovely school and get to meet some of the energetic, hardworking and polite pupils we have at St. Peter's. You will also hear from our Headteacher Tim Hunter-Whitehouse and speak to key staff.
All local infant school children will be given a prospectus via their school nearer to the day, but should you have any questions in the meantime, please contact the Office Manager Mrs Roby on 01843 861430 or via office@stpetersthanet.co.uk.