Dance Squad Triumph at Folkestone Competition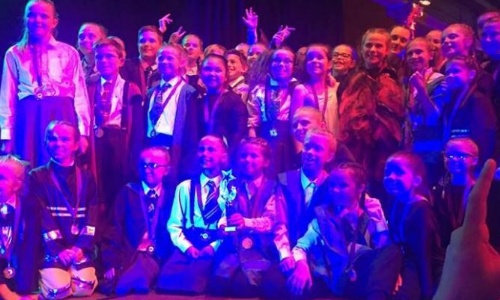 On Wednesday 27th June, the St Peter's dance team entered 'So You Want to Dance?' Kent dance challenge. We placed first place - overall winners and the proud owner of a new trophy and a £500 cash prize for the school!
The children showed huge resilience and stamina throughout the day from 9:30am until almost 11pm by the time we were all home! I need to express how proud I am of the children for their immaculate and exceptional behaviour throughout the day – demonstrating what true professionals they are: A real credit to the school.
St. Peter's Dance Team are made up of two after school clubs, which combined to present two performances. St. Peter's welcomed their audience to the world of Hogwarts School of Witchcraft and Wizardry, taking them along to their first lessons: potions, flying and defence against the dark arts.
Hoax calls cost the emergency services millions of pounds each year. Whether someone rings 999 maliciously or in error, it could prevent a genuine 999 caller from getting through or divert valuable resources from a genuine emergency incident. Eventually, one of these calls will coincide with a genuine emergency. St Peter's Dance Team were spreading awareness of the potential consequences of these hoax calls: A dance with a very serious message.
Our children performed with precision, character and personality. I was truly proud of their performance and the way in which they engaged their audience.
These productions don't just happen by themselves.Our wonderful volunteers spend hours of their own time to ensure the children are looking their best. Having zero sewing skills myself, I'd like to say a huge thank you to our fantastically talented Jill, who altered the children's costumes. Also, to Sue and Zada – our chaperones- for giving up their valuable time to come with us to performances and help with hair and makeup. We are truly grateful for your kindness and generosity. Thank you to Ms Websper for her continued support in every dance event and keeping us all going until the end! Thank you parents for your support of our dance team – we were very well represented last night at the competition. Lastly, a well done and thank you to Evie S in Year 5 – who again helped in choreographing and teaching increasing sections as the years have gone on.
Well done all!
Mrs Seeney