Future Recording Artists in Year 4!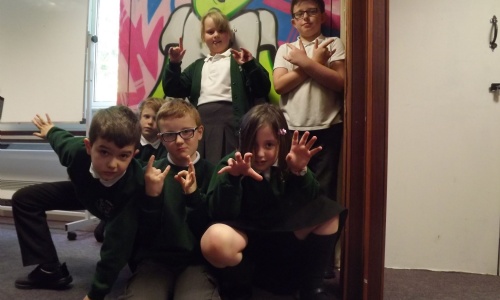 As part of St. Peter's Junior School's topic-based curriculum, Year 4 went to Pie Factory Recording Studios in Ramsgate, as part of their Term 2 sound topic, entitled 'Playlist'.
Following a 'Battle of the Bands' competition in each class, three winning groups were invited back to the Pie Factory to record their winning songs! Well done to all Year 4 pupils for their fantastic efforts in this topic and congratulations to those in the winning groups, who returned to record their songs this week. Listen to 4NB, 4S and 4W's songs below!