Year 4 Victorious in Times Tables Competition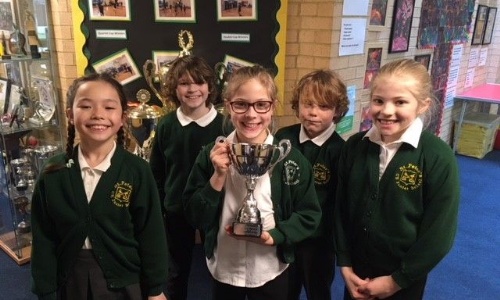 St. Peter's Year 4 Times Tables ambassadors travelled to Ramsgate Holy Trinity Primary School with Mrs Newport, to compete in an inter-school Times Table Competition against the host school and Palm Bay Primary.
In a closely-fought contest, St. Peter's came out on top, taking the trophy from last year's winners Holy Trinity! The trophy will now be at St. Peter's for the next year, until we compete again.
Well done to our Year 4 team Anna, Ziggy, Mariella, Stanley and Lily for all the hard work you have put into practising! Thank you Mrs Newport for taking them.