St. Peter's Dance Clubs Compete in Local Competition for the Fifth Year Running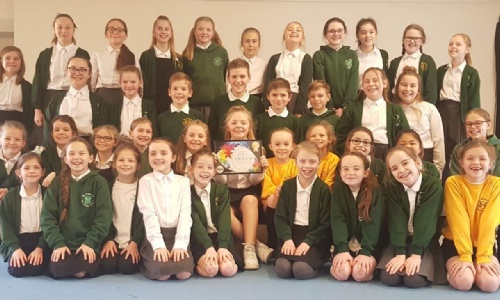 Please enter an introduction for your news story here.
On Tuesday 12th March, the three dance clubs from St. Peter's Junior School collectively competed in the Great British Dance Off at the Leas Cliff Hall, Folkestone, against an array of competitors from other local schools.
This was the fifth year in a row that St. Peter's have entered this particular competition, always placing well or going on to the National Finals of the Great British Dance Off in Oxford.
This year, Mrs Seeney, Ms Websper and the dance pupils had put together two polished performances, the first based on the Roald Dahl book 'Matilda' and the other based on the Harry Potter series. All 55 of them performed with commitment and poise, leading to fourth place out of all competitors.
While we are disappointed not make the top three and continue to the Oxford finals this year, Mrs Seeney couldn't be more proud! "The children performed so well during rehearsals and the final performance. Unfortunately, the stage wasn't big enough for us all but they performed in time, with flair and true grit! As always, their behaviour off stage was impeccable too. Congratulations to our dance clubs!"
The next dance competition is 'So You Want to Dance', in June this year.