St. Peter's Choir sing at the O2 Arena!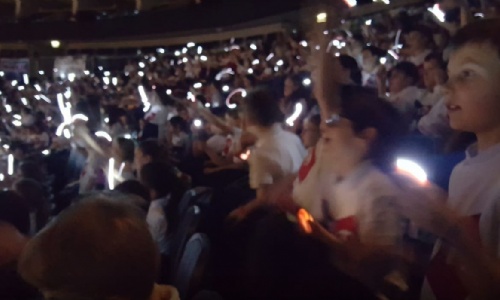 For the second year running, St. Peter's Choir joined 7000 other young choristers at Young Voices, a concert comprised of school choirs from around the country.
The children from our school choir and chorale have been practising the chosen songs and accompanying actions for months now, all leading up to this amazing performance at the O2 arena.
The children had an amazing experience, performing with professionalism as well as excitement! A huge thank you to Mrs Dean, St. Peter's Music Teacher, who takes on this huge responsibility to take the children on this trip, and her parent helpers for their support on this very long day!