Rugby Team are Thanet PasSport Winners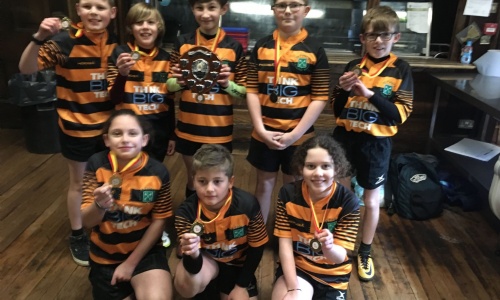 St. Peter's are champions of the Thanet inter-schools rugby once again after some very impressive and dominant performances this Wednesday at the annual tournament.
Our team won all six of their games in the round-robin tournament, with a mixture of enjoyment for the sport, individual skill, teamwork, hard work and putting on a defensive masterclass. Congratulations and well done to our team - Seth, Nathan, Asya, Michaela, Billy, Ethan, Oliver and Thomas!