Year 2 Open Day - Tours still available!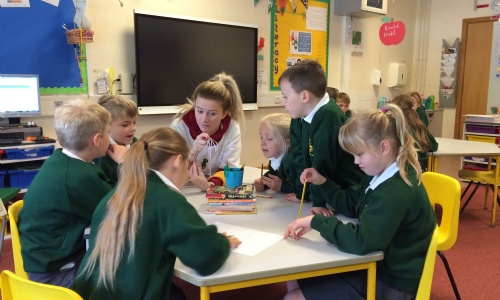 Parents and carers of Year 2 pupils came to our open day last Thursday, which was a great day and it was lovely to see so many children and families there. Tours for Year 2 children and families are still available up until the 15th January deadline, if you couldn't make the open day.
Our school is a wonderful environment for your child to learn and grow. We have an exciting and diverse curriculum where children with all abilities and interests will find their own success. At St Peter's we very much pride ourselves on the way we understand each child as an individual, catering for each specific need. This can range from those times when children need emotional support from our skilled Learning Mentors, to the way that our teachers mark each child's work to give individual feedback and comments for improvement. As a result, our SATs results are consistently amongst the best in Thanet. We also pride ourselves on our children's achievements in the Kent Test, as year on year we send double the area average to our local grammar schools
We look forward to welcoming you to St. Peter's, to show you how lovely our school is! Please contact Mrs Roby in the School Office on 01843 861430, to arrange a visit.