Success in the Waterloo Races at Upton!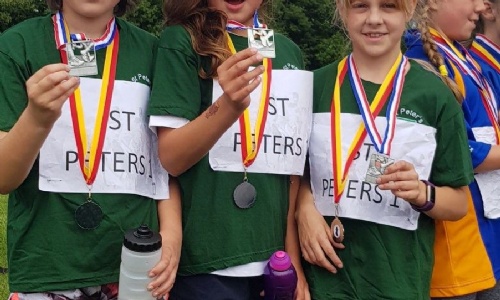 Well done to all of our fantastic cross country relay runners on their brilliant efforts last Saturday, at the Waterloo Races at Upton Junior School.
Our lower school girls team finished 2nd in a phenomenal race, with their male counterparts finishing 4th. Upper school boys were represented by 3 teams, one of which finished 4th. I was really impressed with the efforts of all teams.
Thank you to the parents and pupils for their incredible support and to those who stayed right until the end to cheer us on!
Mr Allen
Sports Coach and PE Co-ordinator