Rugby World Cup Success!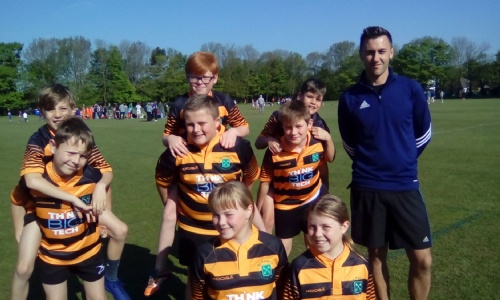 Last weekend, the fantastic rugby team from Georgia (well, St. Peter's really!) triumphed at the 'Rugby World Cup' at Upton Junior School.
We played four matches and won two, drew one and lost one. The whole team played very well, and were very well behaved throughout.
Thank you also to our fabulous cheering squad, and to Mr Allen for taking the children on a lovely Saturday (and scoring a great try in the teachers' match!)