Success at Thanet Passport Football!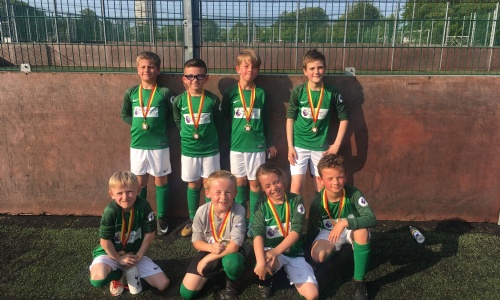 Our Years 3/4 football team put on a fantastic display at the Thanet Passport Football Festival on Tuesday 8th May, which took place at Margate Football Club.
They won all four of their matches against other local schools, and displayed excellent teamwork and sportsmanship - we are very proud of you all - Seth, Engjell, Bobby, Jude, Frankie, Nathan, Mercie and Joe!