Sports Round Up from Mr Allen!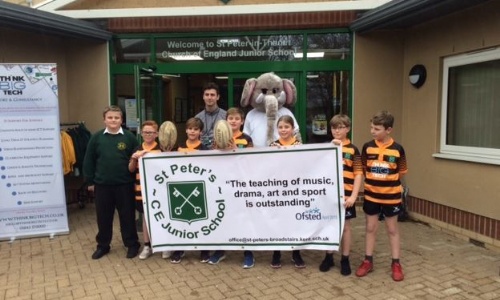 Last Friday we hosted our very first American Football match, competing against our friends at St. Joseph's.
After going behind early on in the game, we quickly found our tempo and won the match 7-4. Our links with St. Joseph's continues to grow and we welcome them to us again this week for a Year 4 and 5 football match and then next Friday for a cricket match.
Saturday saw us compete in the Thanet schools 'Six Nations' rugby tournament at Upton. After topping our initial group with 4 wins from 4, we found ourselves placed in the top group made up of group winners competing for the Ireland cup. After 7 games we were still undefeated, however a loss to Upton in our last game was enough for the hosts to take the trophy. Nevertheless our team played really well and looked the part in our new kits. We look forward to the next event on the 5th of May.
Mr Allen